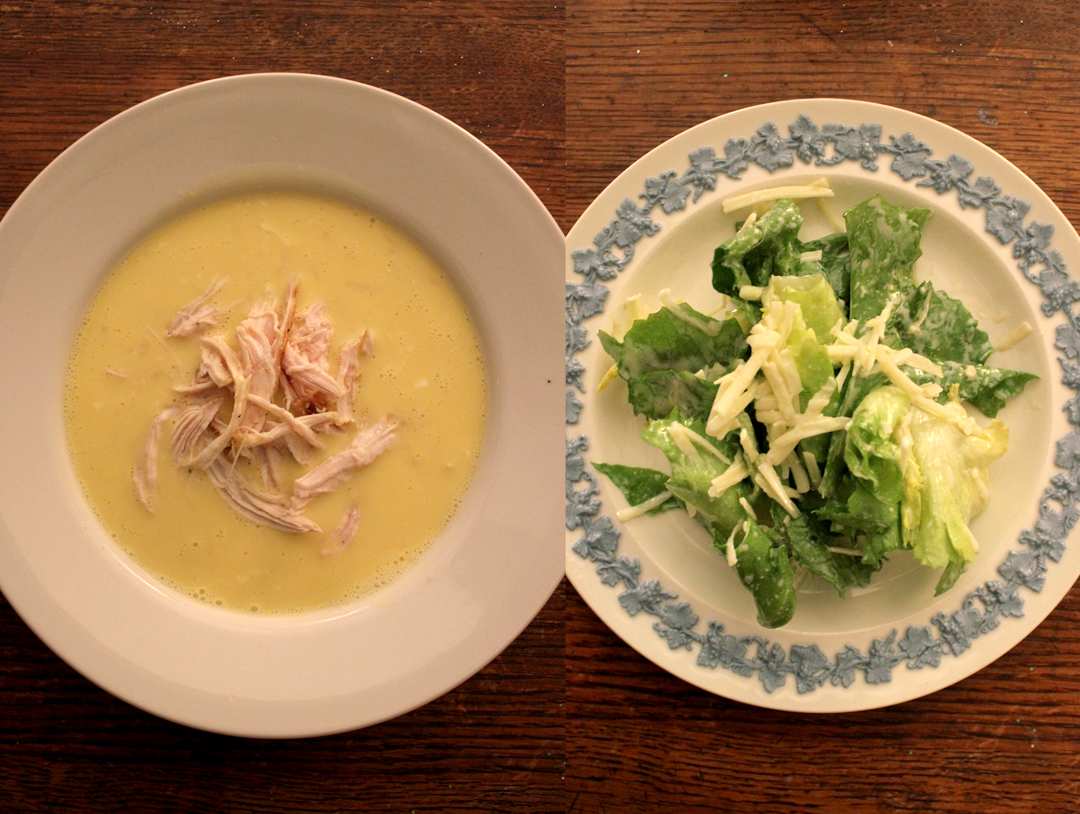 Shane's been a bit under the weather, so I decided to make soup tonight. Soup is also an excellent choice for our crazy-schedule Mondays.
According to this blog, Egg-lemon soup was well-received the last time I made it. It's a quick and simple soup that also provides some protein, thanks to the eggs.
To make the soup more substantial, I cooked up a nice organic chicken breast, weekday style, and then shredded, and used it as a garnish.
For salad, we had a much simpler version of this elaborate and delicious escarole salad. The simple version was great, the recipe is below. You can find the Egg-lemon soup recipe here.
• Escarole & Cheddar Salad with Creamy Mustard Dressing •
for the salad:
1 medium head escarole lettuce
1 cup freshly grated cheddar (or gruyere) cheese
for the dressing:
2 tablespoons plain greek yogurt
1 1/2 tablespoons red wine vinegar
1 1/2 teaspoons dijon mustard
1/4 teaspoon kosher salt
1/2 teaspoon sugar
1/2 cup olive oil
Wash the escarole lettuce well, then spin it dry and tear it into bite size pieces. To make the dressing, combine all ingredients except the olive oil in an 8oz-ish jar and mix well. Add the olive oil, lid the jar, and shake vigorously to combine. When ready to serve, toss the lettuce with the dressing. You may not need all of the dressing, depending on how big your head of escarole is, so start with half and go from there. When salad is well dressed, top with grated cheese. Toss again at the table, to distribute the cheese.