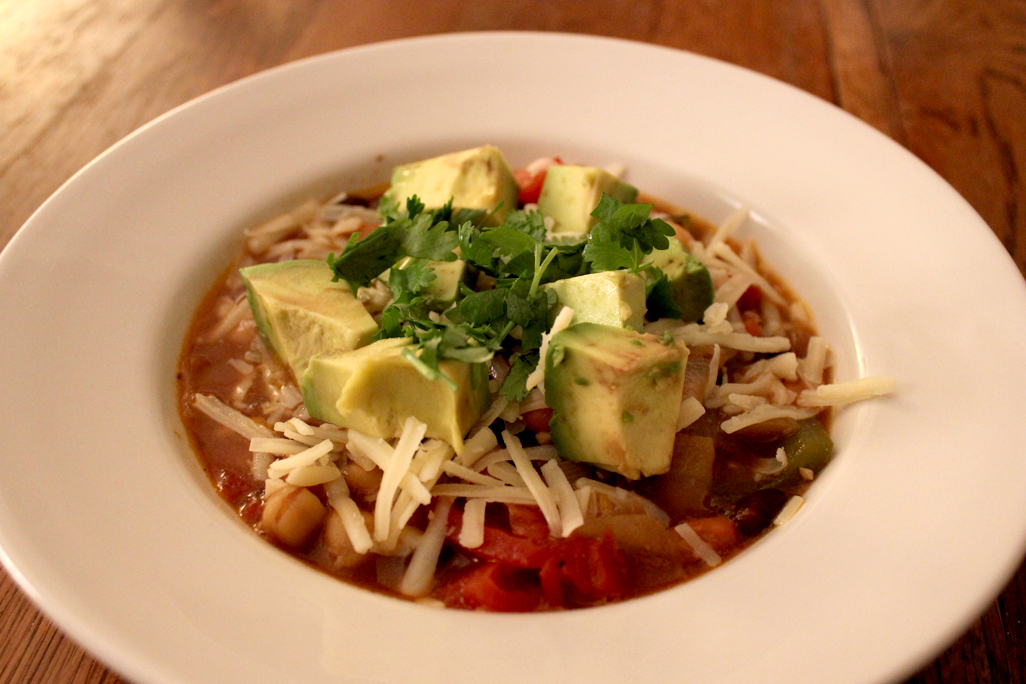 Well, we did it. We survived our first night of pre-team gymnastics without forsaking the family meal. Somehow we managed a sit-down dinner, and also got Rose showered and in bed by 8:30. And we did it all in 35 minutes flat!
Here's how, in 15 easy steps:
1. Lose several night's worth of sleep over how you're going to manage dinner with your family's challenging new schedule.
2. Plan a menu for the week. Order all of the necessary ingredients for delivery on Sunday night.
3. Change your mind on Monday morning, and go out to the store, for all of the ingredients you're actually going to need.
4. Call your oldest friend in the world to discuss ground turkey, because it would be waaay too easy to just follow a damn recipe.
5. Spend all of Monday morning making Monday night's dinner, when you should really be working (because you're a freelancer and get paid by the hour to work, not to make dinner).
6. Prep condiments and have them ready to go.
7. Set table.
8. Leave completed meal on the stove top, ready to reheat the moment you walk in the door in the evening.
9. Spend 3 hours at your daughter's gym, catching up on the work you didn't do earlier because you were making dinner (good thing you're a freelancer and can work from a gym).
10. Sneak a peek (or twenty) at your happy kid, after all, she's the reason you're making yourself crazy trying to learn how to be a planner-aheader.
11. Drive home with your now exhausted kid, meet husband at front door, hand him the car keys and head upstairs while he looks for a parking space.
12. Pop chalk-covered gymnast in the shower and turn on stove to warm dinner.
13. Remove tiny gymnast from shower, put her in her pajamas (because she's too tired to do it herself) and start plating dinner.
14. If the stars are aligned, your husband will walk in just as you're setting the last dish down on the table.
15. Enjoy dinner with your family! You earned it.
• Spicy (or not-Spicy) Vegetarian (and Turkey) Chili •
modified from this recipe from Joy the Baker
For the Vegetarian Version:
3 tablespoon olive oil
1 medium yellow onion, diced
1 red bell pepper, diced
1 green bell pepper, diced
1 zucchini, diced
1 jalapeno, diced (optional – skip if you don't want it spicy)
1 cup corn kernels, frozen
3 small cloves of garlic, diced
3 heaping tablespoons steak seasoning* 
1 tablespoon cumin
1 teaspoon coriander
1 cup vegetable stock (or 1 cup water mixed with 1 teaspoon Better Than Bouillon)
1/3 cup barbecue sauce (I used Jack Daniels No. 7)
1 15-ounce can black beans, rinsed
1 15-ounce can kidney beans, rinsed
1 15-ounce can garbanzo beans, rinsed
1 28-ounce can diced tomatoes
1 cup vegetable stock (or 1 cup water mixed with 1 teaspoon Better Than Bouillon)
1 cup water
For the Turkey Version, you will also need:
1 tablespoon olive oil
1 tablespoon butter
1lb ground turkey
For topping:
1 avocado, peeled, pitted and cubed
chopped, fresh cilantro
grated cheddar cheese
* I used this kind of steak seasoning, which is very salty. I recommend you start with 1 tablespoon and once the whole pot of chili is simmering, taste and then add more steak seasoning if you want more spice and/or salt.
In a large pan over medium flame, heat olive oil.  Add onion and saute until translucent.  Add the bell peppers and zucchini and cook for four or five minutes, until they begin to soften.  Add garlic, jalapeno, corn and all of the spices into the cooking vegetables. Cook for two minutes.
Adding one cup of broth to the hot pan and scrape the bits off the bottom of the pan.  Then, add the barbecue sauce, beans, diced tomatoes, vegetable stock and water.  Bring to a low boil and cook for about 20 minutes.  
While the chili is cooking, in another medium to large saucepan, melt the butter and olive oil. Add the ground turkey and cook over medium heat, stirring frequently and breaking apart until cooked through.
When the chili is done, add half of it (about 5 cups) to the turkey meat. The remaining half of the chili will be your vegetarian version. Season the turkey version with additional salt and pepper if needed.
When ready to eat, reheat chili and serve topped with grated cheddar, avocado pieces and chopped, fresh cilantro.