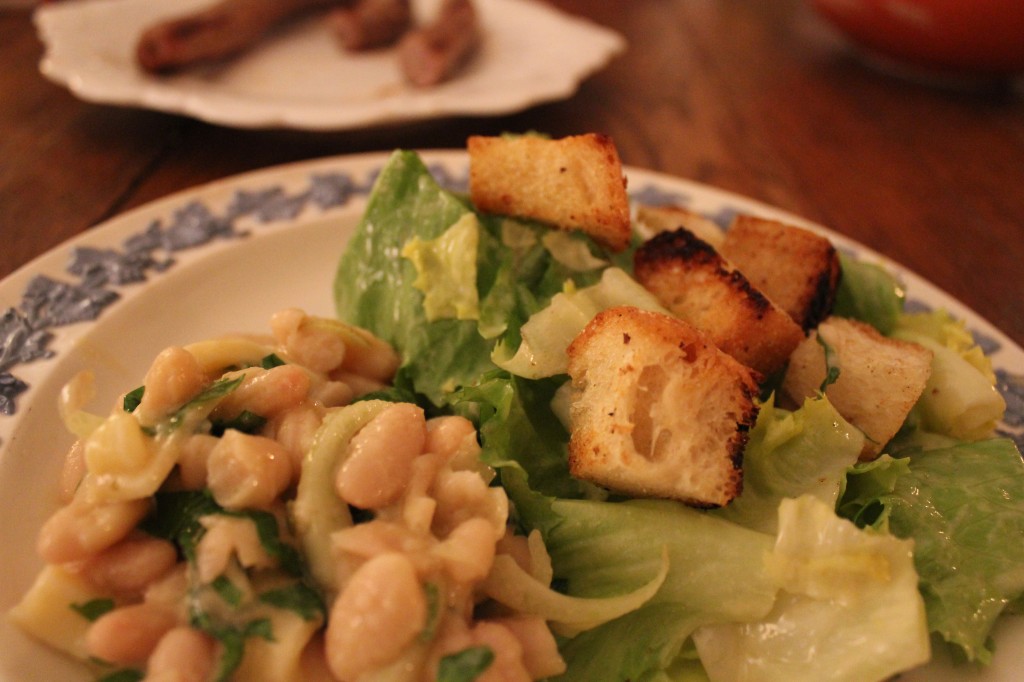 If I could marry a salad (and I wasn't already married), it would be this one.
Escarole & White Bean Salad with Fennel & Gruyere Cheese is a keeper*. I never thought to put creme fraiche in salad dressing before but I'm going to do it all the time now. I served the two parts of the salad, the beans and the greens, separately because my peeps are not escarole fans. We (meaning they) also had sausage from Italian Farms, our local deli, which I shop at almost daily.
*If you are somewhat dense at times, as I can be, it might take you a while to realize that there is a line break missing in the recipe. It is not 1/4 teaspoon of salt mustard vinaigrette as the recipe states, it is 1/4 teaspoon salt (line break) mustard vinaigrette.