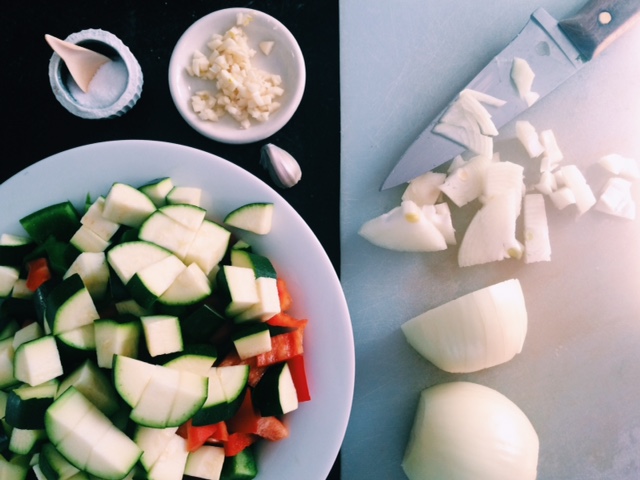 Sid surveyed the assortment of meal-related items on the countertop today, looked at me and said: "The veek, the veek!" Sid was correct, I was preparing our food for the week (aka 'veek').
Because that's what I do on weekends, I prepare for the week ahead, I make pancakes for my kids, I do laundry, and I dress ever so slightly more casually. Make of that what you will.
Here's what we're having for dinner this week: Monday Anna is making African Peanut Soup with Sriracha. Tuesday is our favorite Vegetarian Chili, which I just this moment finished making. On Wednesday Shane will probably prepare the Penne alla Vodka. Thursday is Frank Pepe's Pizza (yes! it finally opened) which Chris will pick up after work. And on Friday we like to get really wild and decide what to eat at the last minute.
Here are a few highlights from last week: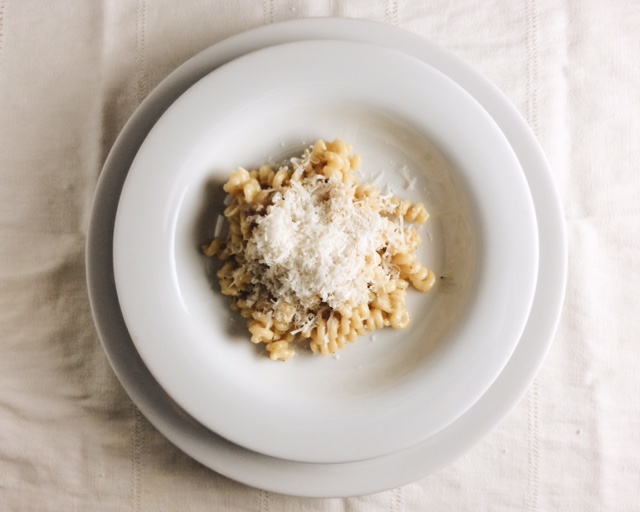 Shane's carbonara.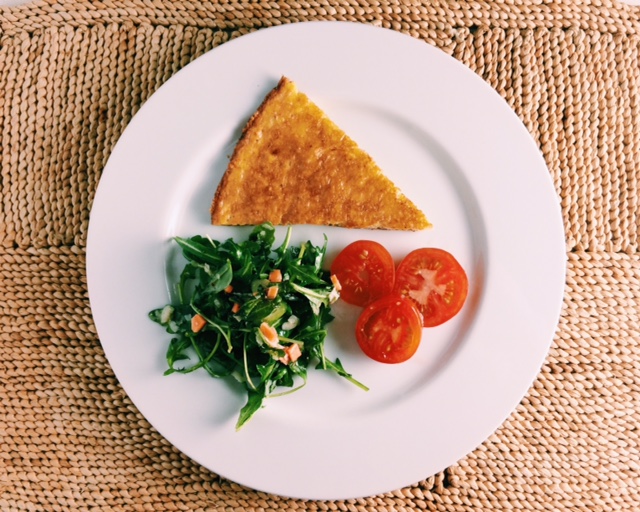 A simple cheese frittata, salad & tomatoes with fennel oil.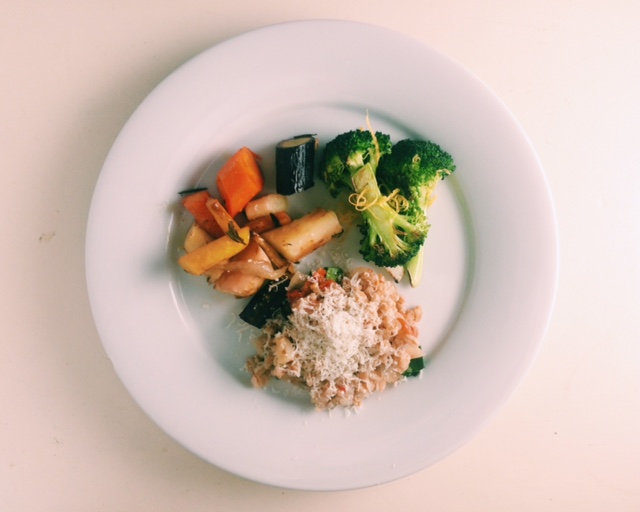 Roasted root veggies, broccoli & this farro dish (which we thought was perfectly good, but not as life-altering as promised).
Happy work week everyone!