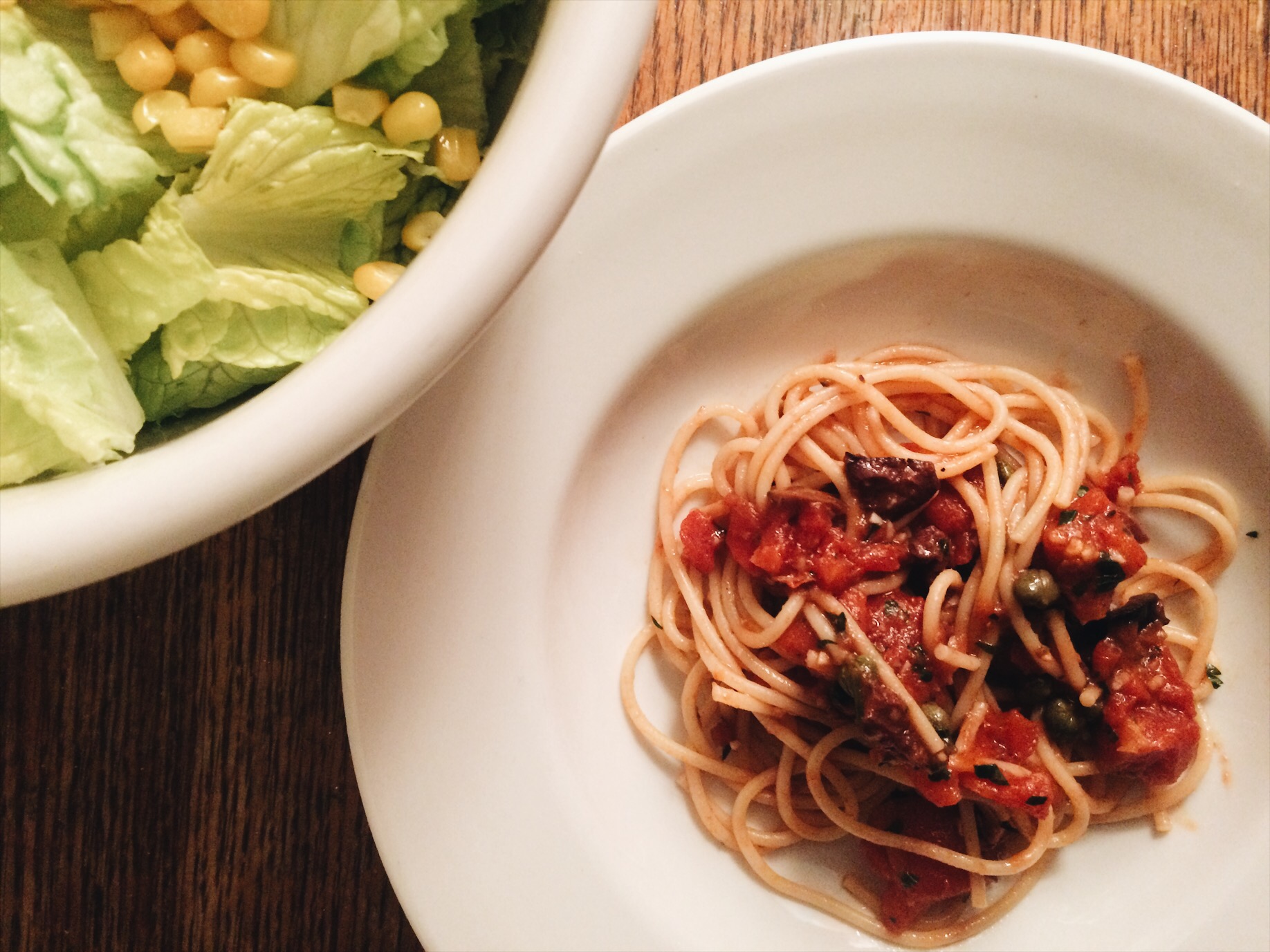 This week's dinner awesomeness came in the form of pasta with puttanesca sauce (the kind without tuna) and a simple salad. The puttanesca recipe came from the Italian Classics book which Rose got Shane for Father's Day at a yard sale. Aw.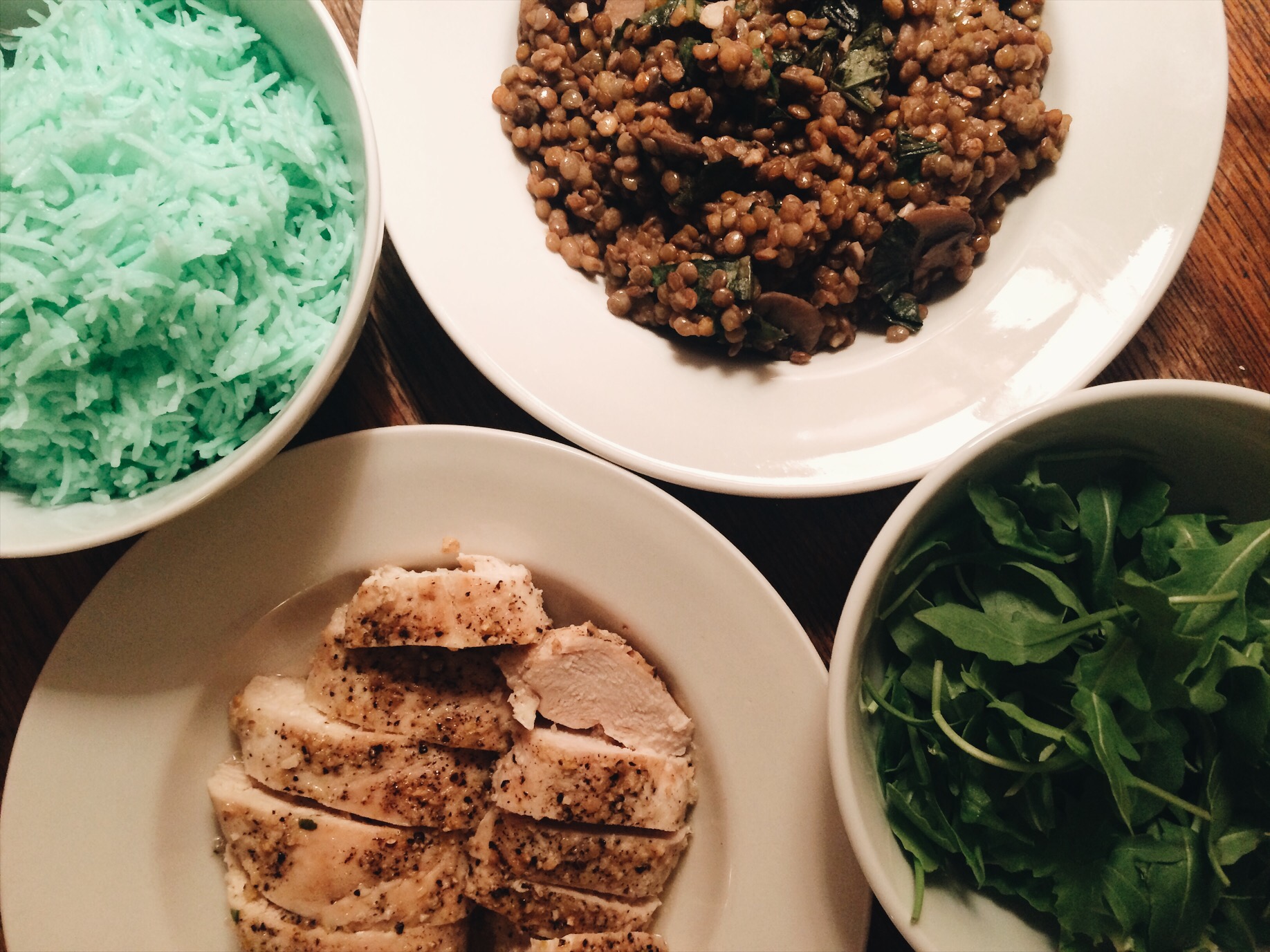 We also had some fun on St. Patrick's Day with green rice and some awfully good (and totally unrelated) lentils cooked like risotto. If you like lentils you should really try cooking them like risotto. Green rice is fine if you can get your head around it, or if you're hungry enough.
Today is Shane's birthday, so check back tomorrow for a post about everyone's favorite topic… cake!