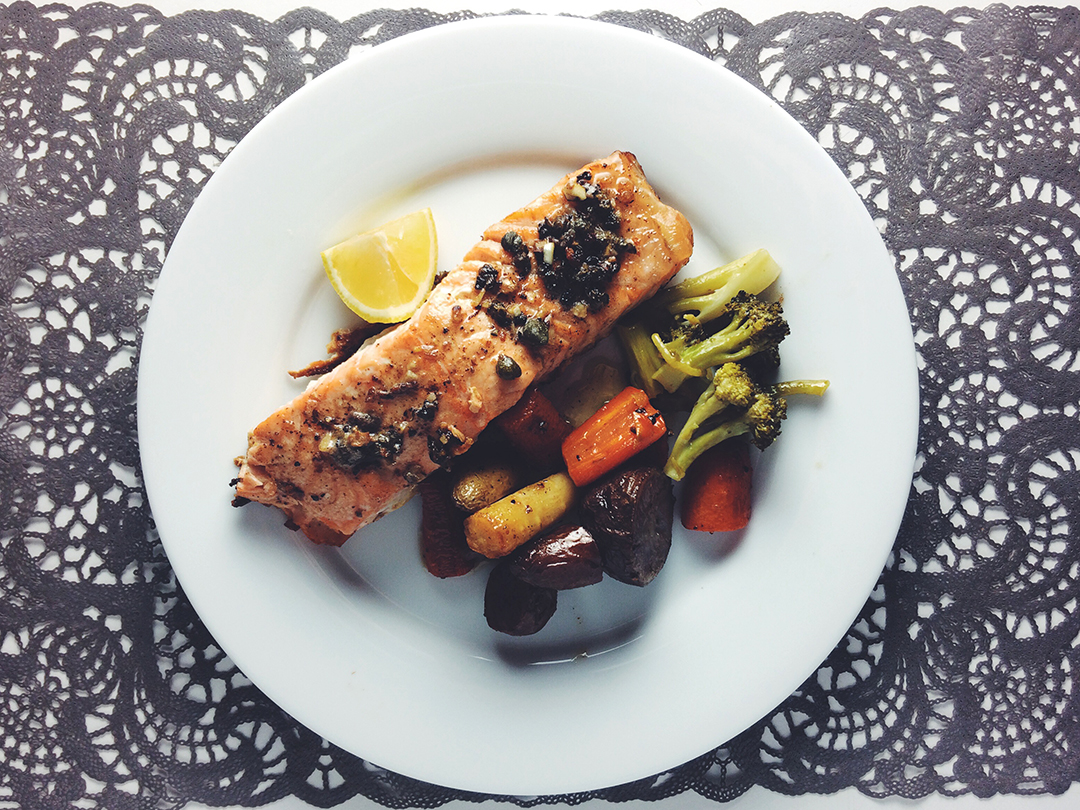 My dad cooked for us tonight, except for the broccoli which I made while Sid alternated between crying, playing with slime, using a garlic press as a nut cracker, crying more and eating cereal – all while wearing a purple cape and mask. Good times.
The main course was salmon with anchovy and caper brown butter. I'm going to go ahead and assume he used this recipe because as you may have heard, my dad always cooks Melissa Clark.
He also made some lovely roasted root veggies and there was the broccoli.
So what does a vegetarian person like me do when my family is eating meat? Oh, nothing special. I just throw a hunk of cheese on it.