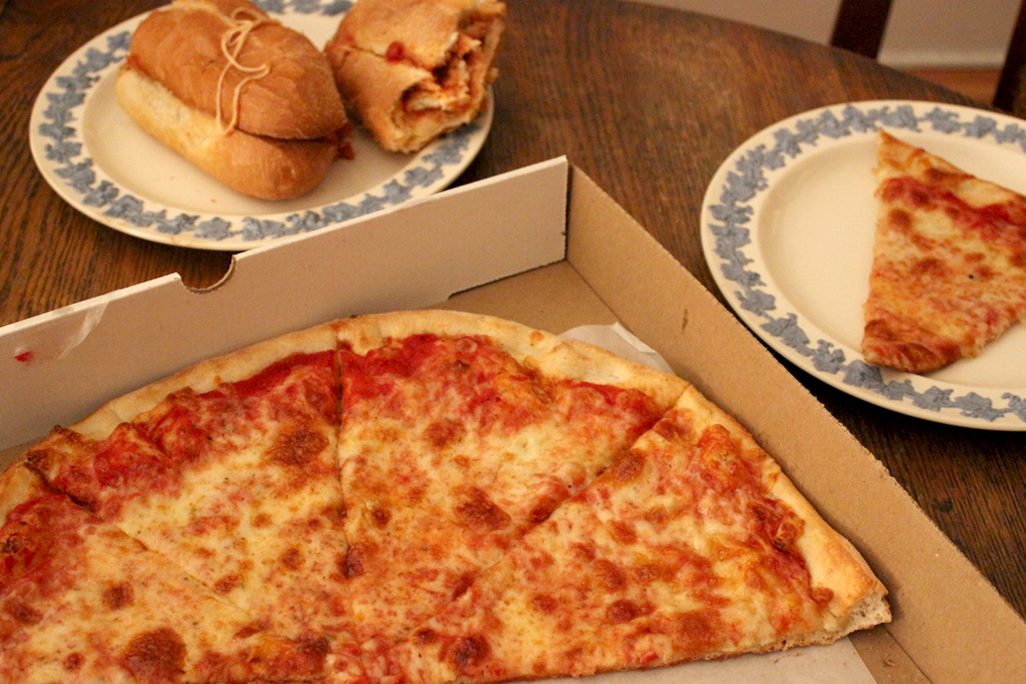 Somehow, I was thinking that having my husband home all week would make life easier. What I didn't really stop to consider is that having one's husband home all week recovering from surgery, does not make life easier at all.
We ordered pizza and a chicken parm sub tonight from Gianni's Pizza. The pizza arrived cold-ish, as always, but I was too tired to care.
Below are some of the dinners we're thinking about for next week. I've coded them TT for tried and true, NR for new recipe and MA for make ahead. All of the meals use veggies from our CSA box. We probably won't really do all three pasta dishes. Then again, you never know.
Happy weekend!