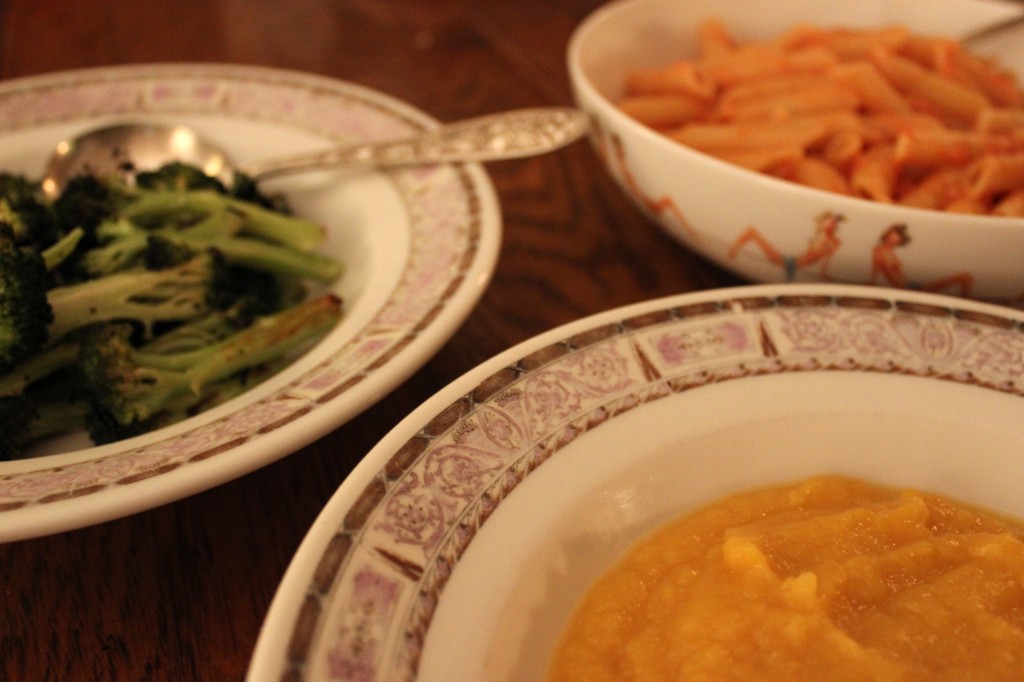 A very simple butternut squash soup, Faux Penne alla Vodka &  roasted broccoli. This dinner can be on the table in 20-30 minutes! To make it quick, use soup you've already made, or have in the freezer, or even pick some up at the store. Faux Penne alla Vodka doesn't take long at all. If you put the broccoli in the oven first, you can heat up the soup and make the pasta while it cooks.
• Roasted Broccoli •
Heat oven to 400 degrees. Halve or quarter your broccoli florets lengthwise. Toss broccoli with a good amount of olive oil (2-3 tablespoons for a small head), and salt & pepper to taste, until well coated. Lay florets out on a rimmed baking tray in more or less one layer and roast for 15-25 minutes, until broccoli starts to brown in places. So good!