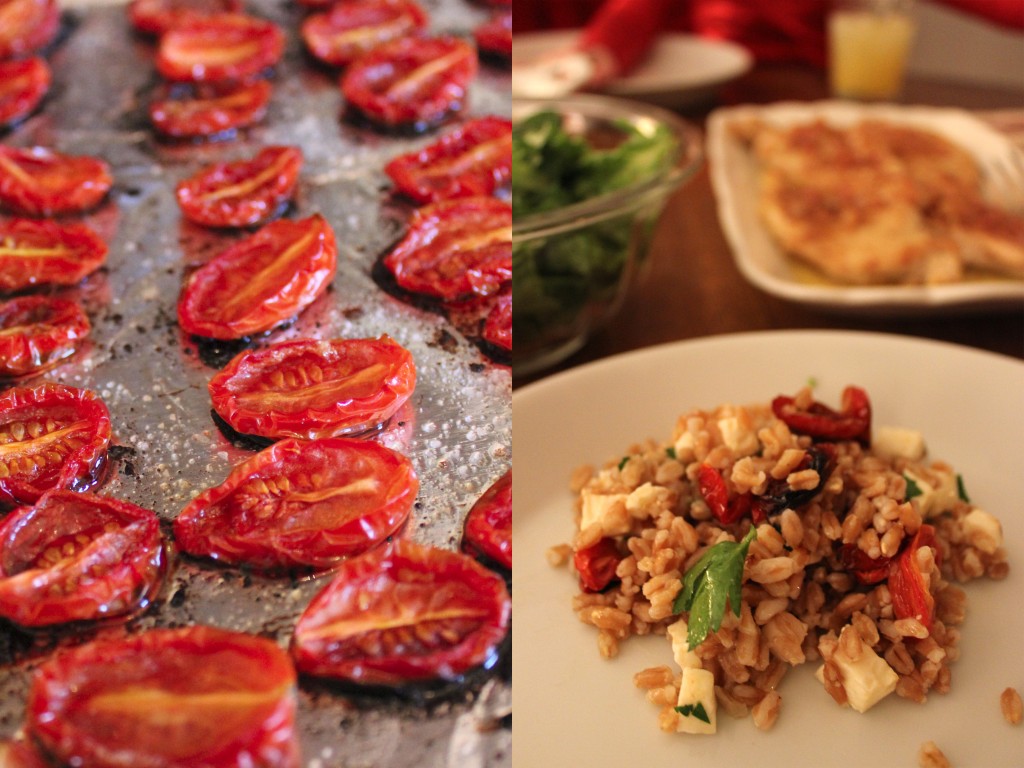 This chicken is a no-brainer for weeknight dinners. It's easy to make, quick, and disappears every time. I've posted about it a few times, already, so I'll leave you with this one tip from Rose: Don't put your fingers on the chicken while you're 'bonking it with the bonker'.
For the farro salad, I roasted some halved grape tomatoes in the oven with olive oil and salt until they were flat, pruny and browned. When the tomatoes were done and cool, I tossed them with fresh mozzarella cubes, chopped parsley, olive oil and warm farro.
I liked  the farro salad a lot, Rose didn't complain, Shane found it unremarkable. Maybe it needs something more, like olives or onions. The oven-roasted grape tomatoes were quite divine, you can expect to see them here again soon.