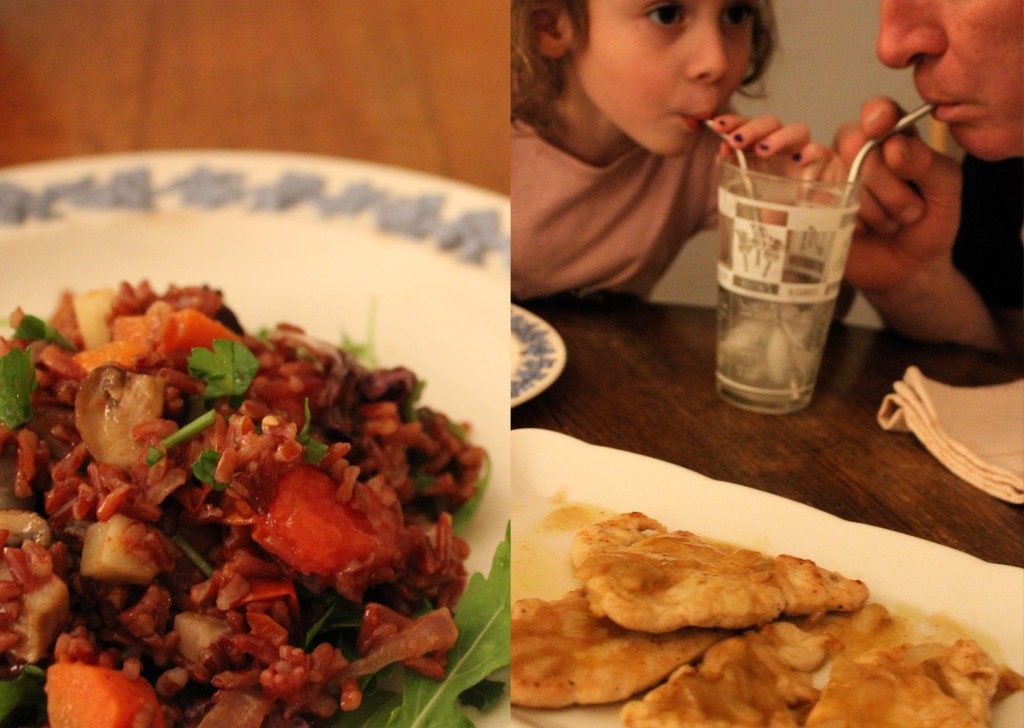 I really wanted farro tonight but the two stores I went to were both out of it. I asked Shane to bring some home but he couldn't find it either. He did find barley and we figured that would do. When he arrived home after 7pm, with barley that needed to cook for 40 minutes, I had to come up with something else. Fortunately, my mom put a package of red rice in my Christmas stocking this year, and it only takes 15 minutes to cook.
The red rice was a fine substitute for farro in Warm Farro Salad with Roasted Vegetables and Fontina. I will make this dish again for sure, it would probably work well with any hearty, nutty grain.
We also had Chicken with Wine, Lemon and Butter Sauce, which I've posted about before. It's always well received around here. Plus it gives me an excuse to open a bottle of wine, which I haven't been able to do for a while (okay, a week or so).
And speaking of drinks, we also shared one single glass of lemonade, made from one single Meyer lemon from my mom's indoor lemon tree (she lives in Massachusetts). Thanks for giving us your lemon, mom.