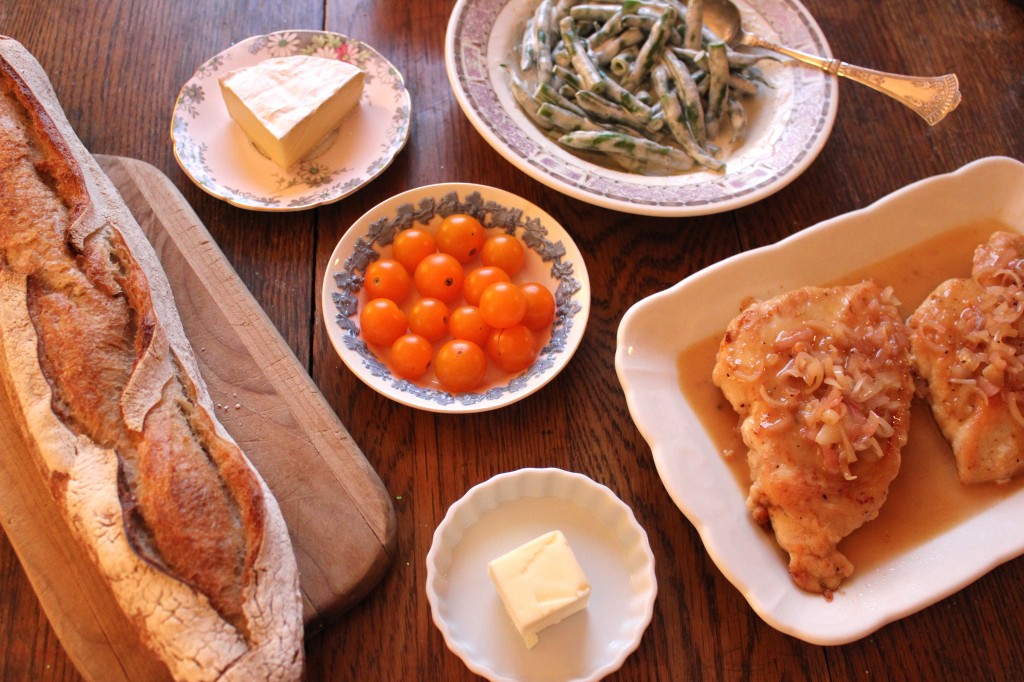 I can't believe I even got dinner on the table last night. Between the acupuncture and the complex migraine relief cocktail haze, I barely remembered what I'd made by the time I sat down to eat. This morning, relieved of pain and clear-headed, I'm feeling rather impressed with myself.
The bread, butter, cheese and cherry tomatoes were a good call, no prep required. I made Chicken with Wine, Lemon & Butter again, and again it was a hit.
• Green Beans with Yogurt Dressing •
Wash and trim the beans and boil them briefly in salted water. Drain and rinse under cold water to stop the cooking. Make a dressing of plain yogurt, grainy mustard, mayonnaise, salt and pepper, and toss the beans in it. Done!