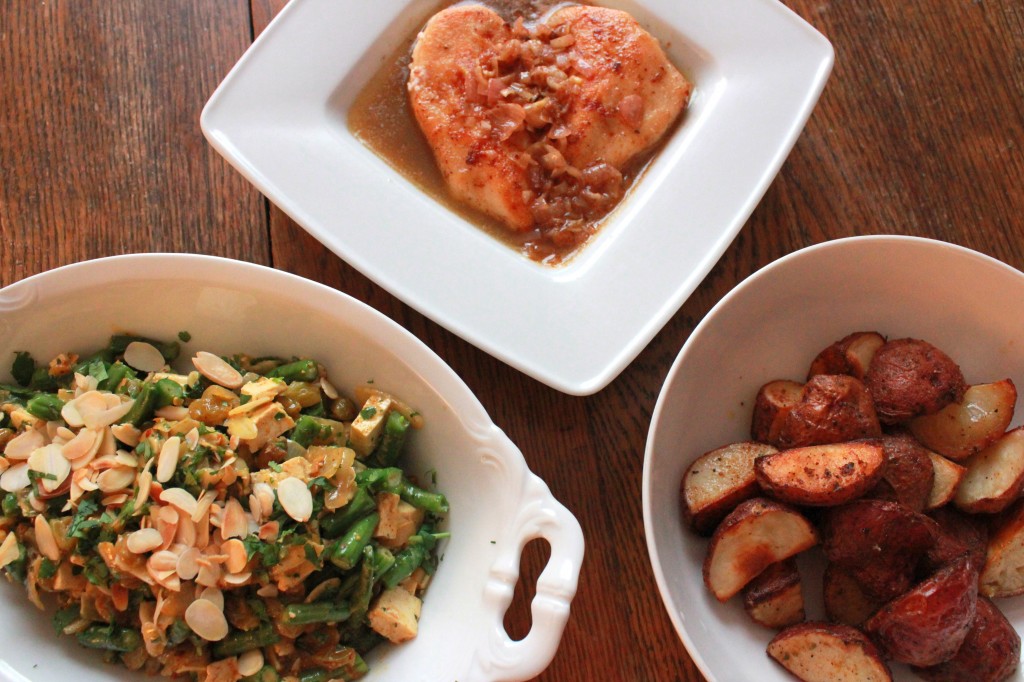 A certain someone in my family (ahem, Jenya) might just use the phrase "best ever" a bit too liberally when it comes to food. I however, reserve it for things like these absolutely, amazingly wonderful and delectable, Feisty Green Beans from 101 Cookbooks. (At least I think I do.) The dish is made with lots of other things to make it hearty, tofu, almonds, creme fraiche and fresh cilantro, among others. I can't wait to eat the leftovers tomorrow.
We also had a new, very quick chicken dish that got an emphatic 'yes' when I asked if it was good. Shane even ate all of the sauce off of his plate with a fork, something that he usually considers too tedious and not filling enough to be worth his time. The chicken was Chicken with White Wine and Lemon from Dinner A Love Story.
• Roasted Red Potatoes •
Quarter your potatoes, toss them in olive oil, sprinkle with Camp Mix's Spud Fixin' and roast in a 400 degree oven until browned and cooked through.