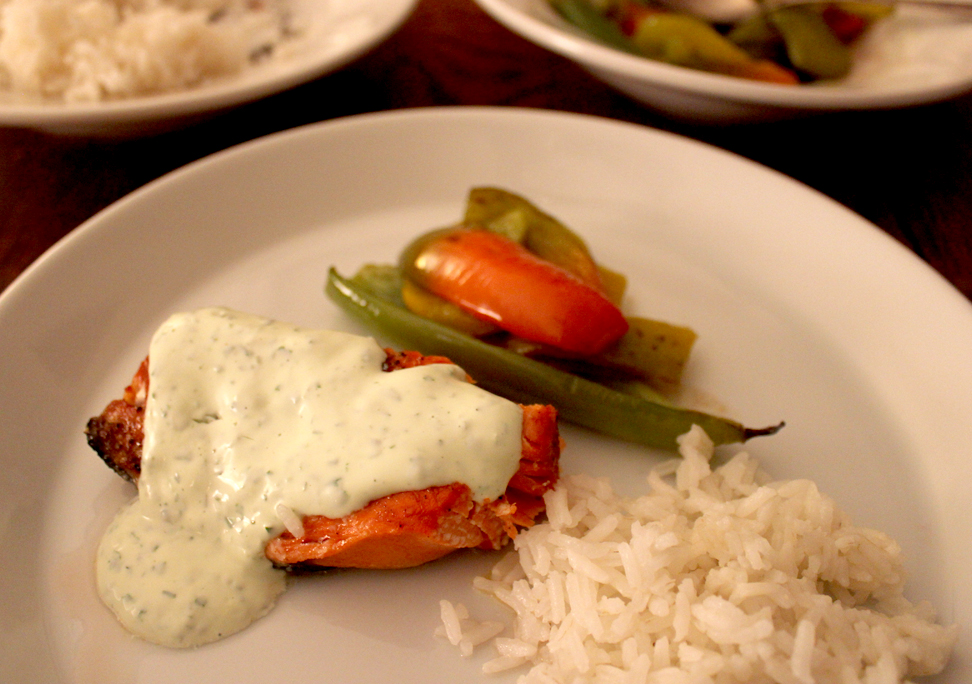 My What To Expect app says I should be eating lots of protein now, and that wild salmon is a good choice. I put salmon on this week's menu and ordered up a couple of wild Alaskan filets from Fresh Direct.
The menu plan recommended miso glazed salmon and roasted broccoli but my taste buds did not concur. I wanted a creamy, yogurty sauce, and I did not want to go across the street to the store, for the ingredients we didn't have.
We ended up having this salmon, with basil instead of dill in the sauce, and wine instead of citrus in the marinade. And it was just fine.