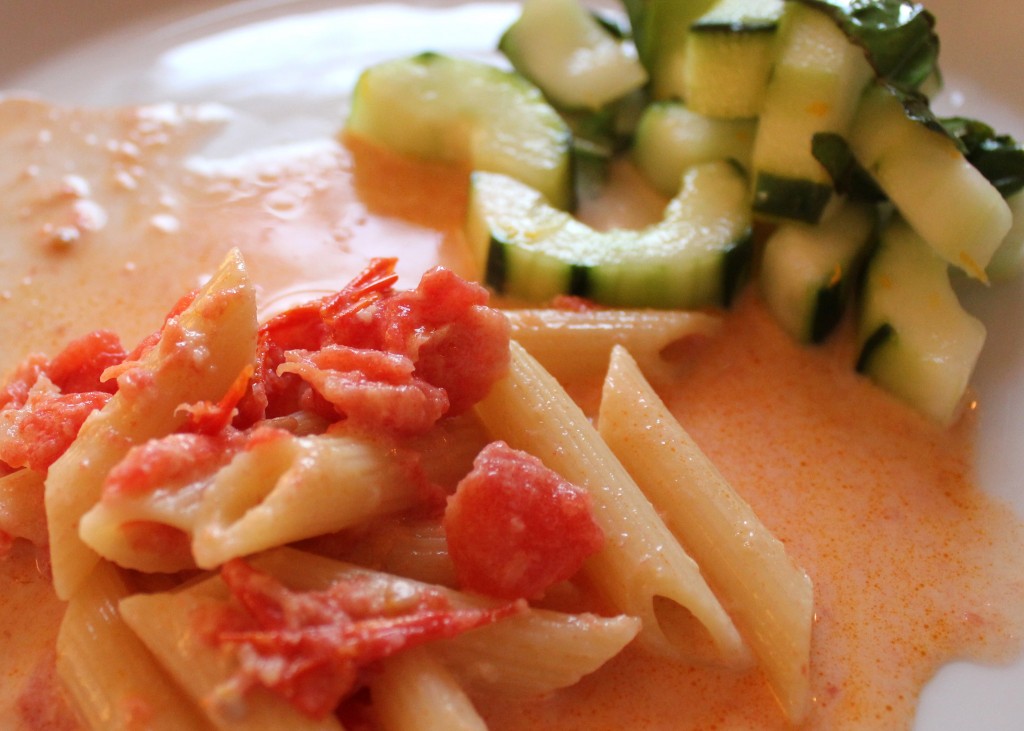 Our color's a bit better tonight, and the tomatoes and cukes were divine. I made Pasta With Tomato and Ginger Salsa and Creme Fraiche and a very Meyer lemony cucumber salad with basil.
For the salad, I made Rita's Dressing with Meyer lemons instead of regular lemons, added some extra lemon juice, and served it over cucumbers and basil.
The pasta recipe is from Rachel's Favorite Food at Home by Rachel Allen, which was given to me by my lovely sister in law Barbara. If you haven't had dinner yet, you should stop whatever you're doing and make this dish now, it's that good. Thanks Babs!
The recipe caught my eye because of the unusual combination of ginger, creme fraiche and pasta. Plus, my gorgeous August csa tomatoes were smooshed and had to be used right away. I made the sauce last week and refrigerated it. I used regular sweet onions instead of spring onions and doubled the fresh ginger. It's very quick to make and keeps well in the refrigerator, but leave the creme fraiche out until serving time.