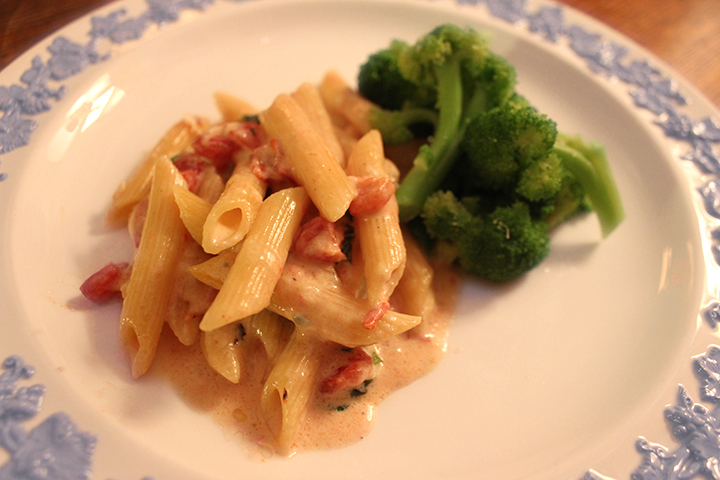 Dear Almost Everyone in the Entire World,
You're probably feeling pretty fucking depressed right now. I know I am. People everywhere are walking around like zombies, looking for hope, and trying to figure out how they're going to get through the next four years.
Enter comfort food. When drinking and chocolate fail me, I turn to cheesy, creamy baked pasta with tomatoes and butter. Al Forno's Penne with Tomato, Cream and Five Cheeses is all I have to offer you. It's literally a melting pot of many diverse kinds of cheese, that's why it works and that's why it's good. I hope it brings you comfort.
Do yourself a favor and add a side of broccoli, I promise you won't regret it (unless you don't like broccoli).
Love,
Me