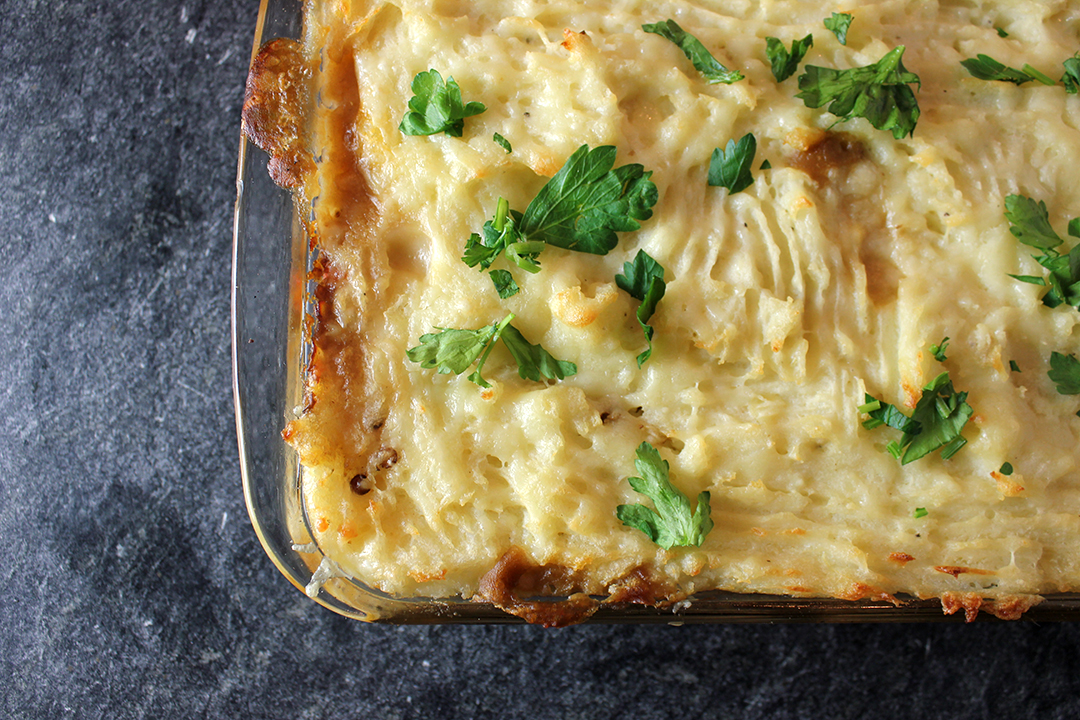 Shane had his knee replaced a couple of months ago. In the time he's been home convalescing, there are two things he's been doing more than anything else. He cooks and he does physical therapy.
Admittedly, I've found the 6 or so hours per day of PT rather tiresome. But the cooking? The cooking has been awesome. It's been so awesome that a few folks and I have wondered if perhaps he could turn it into a small side business.
Last week, he compiled a few recipes that could theoretically be made and delivered to the homes of hungry people who don't have time to cook.
This week, we're testing.
Tonight's recipe was his favorite Shepherd's Pie from Avoca. It's a crowd-pleasing recipe which I personally have never tried due to it's meaty composition. To my surprise and delight, I came home to find out that tonight there was also a vegetarian Shepherd's pie!
It's true. It exists and it's delicious!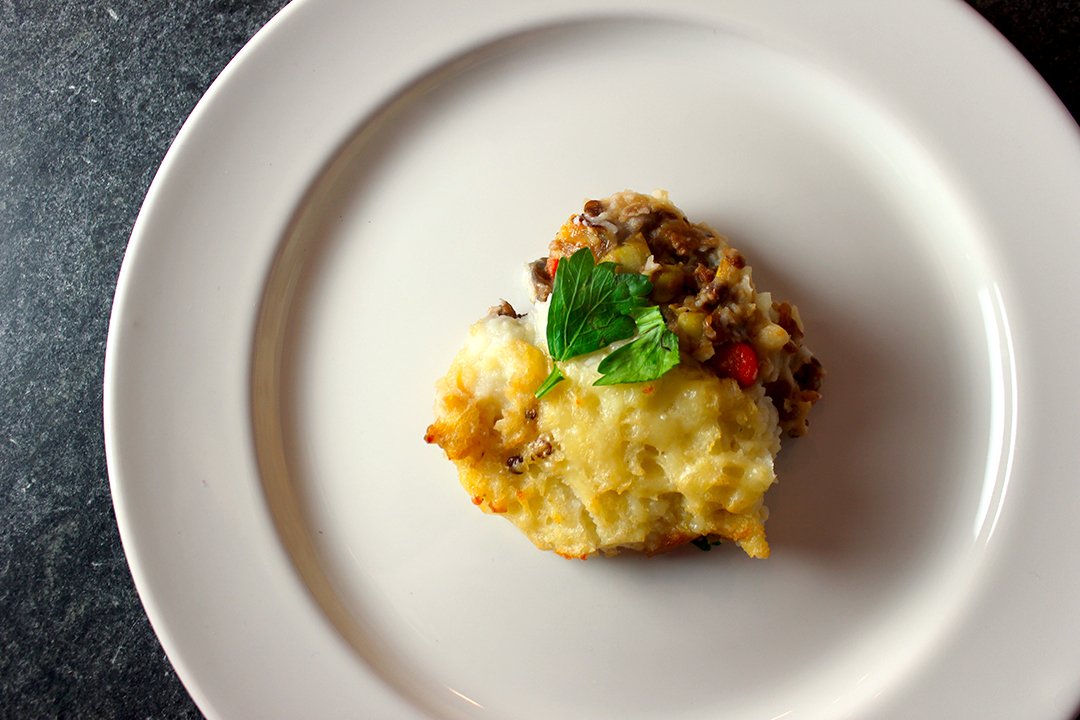 It looks like Shepherd's pie but instead of meat it's got a base of carrots lentils, edamame and mushrooms stewed up with onion, red wine and vegetable stock. It's topped with mashed potatoes and cheddar and is totally hearty and delicious. I might even go so far as to describe it as meaty but without the meaty flavor. Totally unexpected and perfect.
And for those die-hard meat eaters and omnivores out there, here's the meat version which I am told was also very good.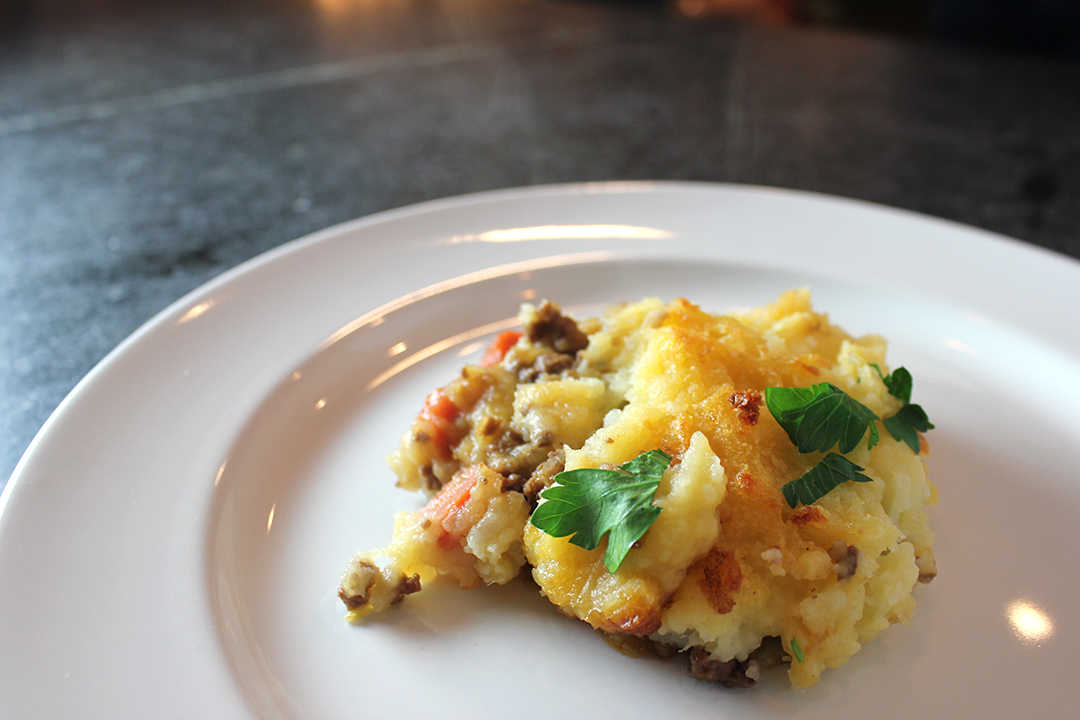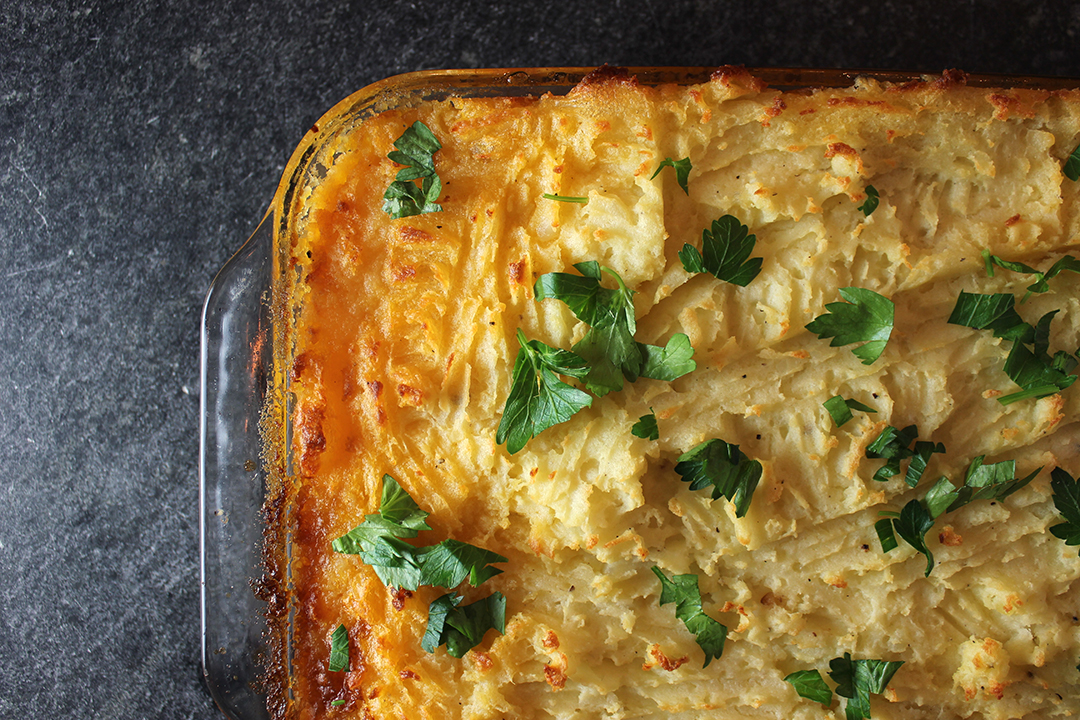 Happy Wednesday. xoxo