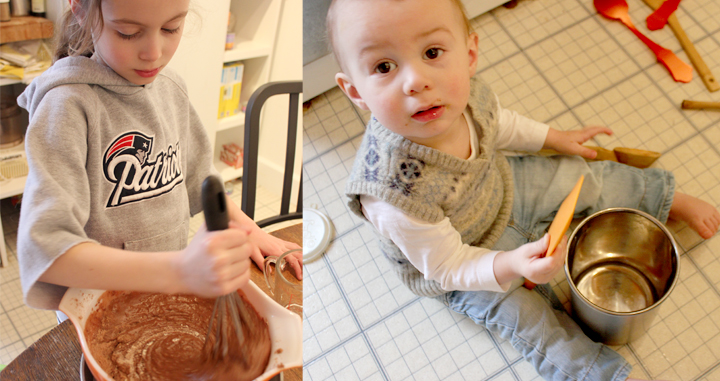 Today was probably the most productive and gratifying day I've had, at home alone with two kids, in the past 14 months.
What made today so special? It wasn't that with both kids awake, I managed to get the entire bathroom and the kitchen floor cleaned. It wasn't that I managed to get a whole tortilla pie made for Monday (or Wednesday) night's dinner. It wasn't the laundry I did and hung on the radiators because we destroyed my parents' 20 year old dryer.
It was the cake.
Cake! I made a cake, in my "new" apartment, with my kids. And, what I mean by with my kids is that Rose and I made a cake, while Sid played with the cooking utensils, put handfuls of cat kibble into the cat water, and periodically toddled over for a finger full of batter.
Thank you Margaret Fox's Amazon Chocolate Cake, for grounding me.
P.S. She was always a Patriots fan.