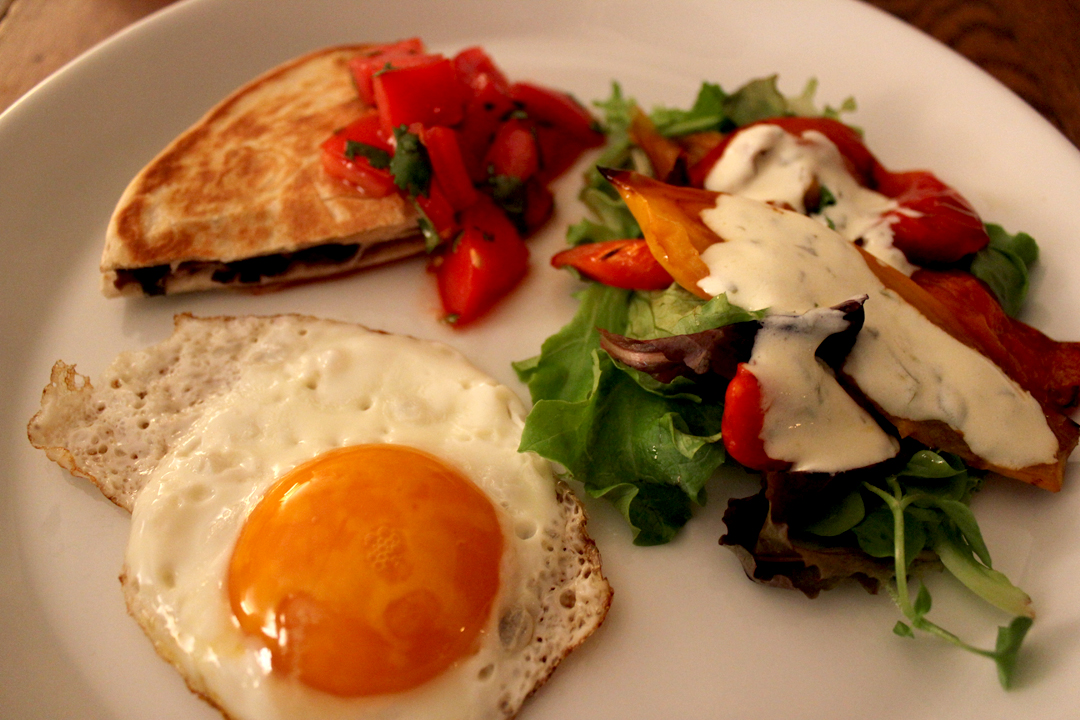 Rose ate dinner at a friends house tonight. What that meant for me was total creative freedom in the kitchen. No need to hold back on the spice, or cilantro, no leaving green bits out, no thinking about whether any of what I'm making is something she'll be willing to eat. Hallelujah!
So did I whip up a nice spicy Indian feast for the hubby and I to knock down with a couple of beers? Hell no! I don't have energy for that kind of thing. I took a nap, and then made glorified leftovers.
You might recall that Shane is not a leftover person. This has not changed. However, the Patriots lost today, which means Shane is depressed, which means he wasn't that hungry, nor was he in the mood to complain.
I made black bean and goat cheese quesadillas with the beans left over from Friday's dinner. Some roasted CSA peppers went well over greens with leftover creamy cilantro dressing. I made a spicier version of Friday's pico de gallo. And we each got a nice bright orange olive-oil fried egg, from Sawkill Farms, which represents at our local greenmarket.
When Rose arrive home, she was not only fed but bathed as well, and we were quite relaxed.
Happy Sunday!