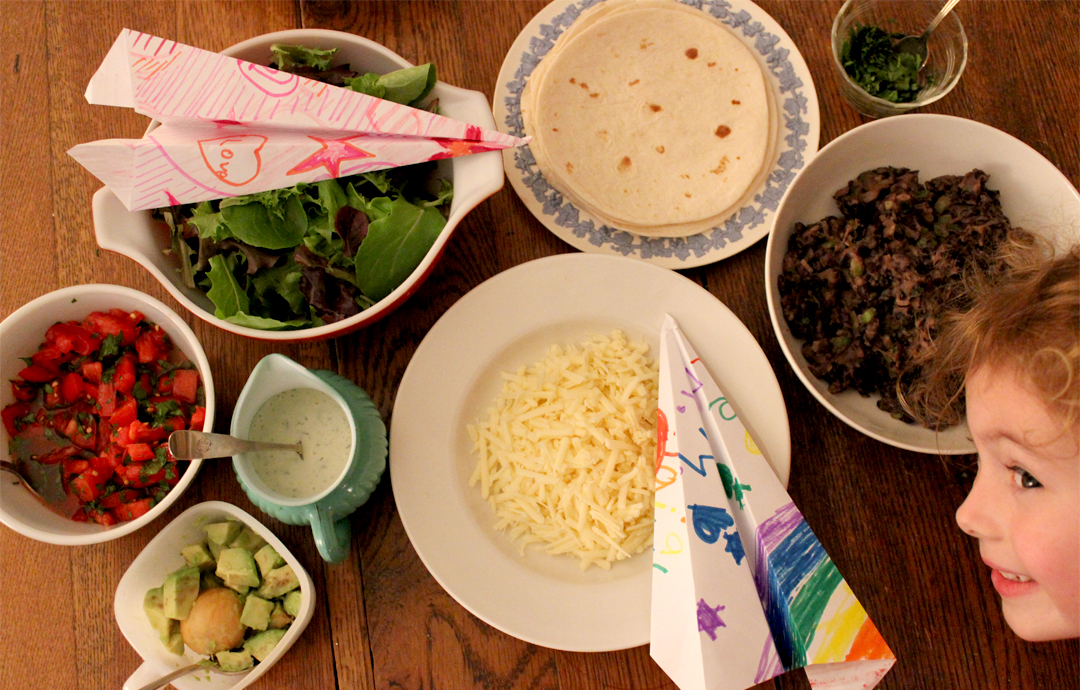 These days, any assemble-it-yourself meal has been deemed "free night," and is met with much enthusiasm. And sometimes paper airplanes.
Tonight was mini-burritos. Fillings were: Our favorite beans (made with scallions instead of onion or leek), a simple CSA pico de gallo (made with chopped tomatoes, cilantro, jalapeño, lime juice and salt), cubes of avocado and grated cheddar. On the side, a mixed green salad with creamy, cilantro-lime dressing.
I wish I could say that we made a dent in our CSA veggies, but we really didn't. Tune in over the next few days for kale, kale and more kale.
While chopping the tomatoes, I noticed that one of the slices revealed a perfect little heart. I like to think that this means something significant.