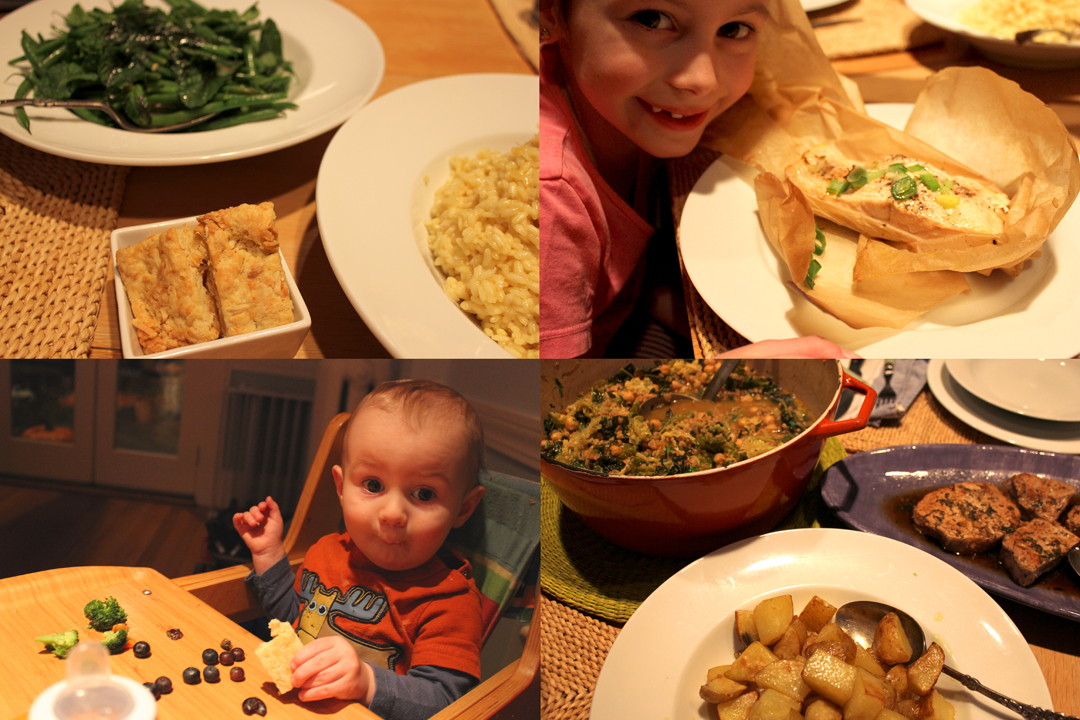 Weekends seem easy these days, at least this one did. With pancake batter in the fridge*, long baby naps, no stomach viruses, and staying home, it's like we're on the verge of having time on our hands, but not quite.
We did manage to get dinner made (twice), and the work week menu planned and shopped for. Some major achievements up in here.
On Saturday we had Salmon & Leeks Baked in Parchment, Risotto alla Milanese, buttered string beans with fresh mint, and some unbelievable homemade parmesan and almond crackers.
On Sunday, we had Kale, Cabbage & Farro Soup (the veg version, without pancetta or chicken broth), pork chops, and roasted potatoes.
Personally, I think Kale, Cabbage and Farro Soup is a meal in itself, and a perfect pre-Thanksgiving food (more on that here). However, when I told Shane I was making it for dinner, he looked as though I'd said I was planning to poison him. Thus the pork chops and potatoes.
*Thanks mom.