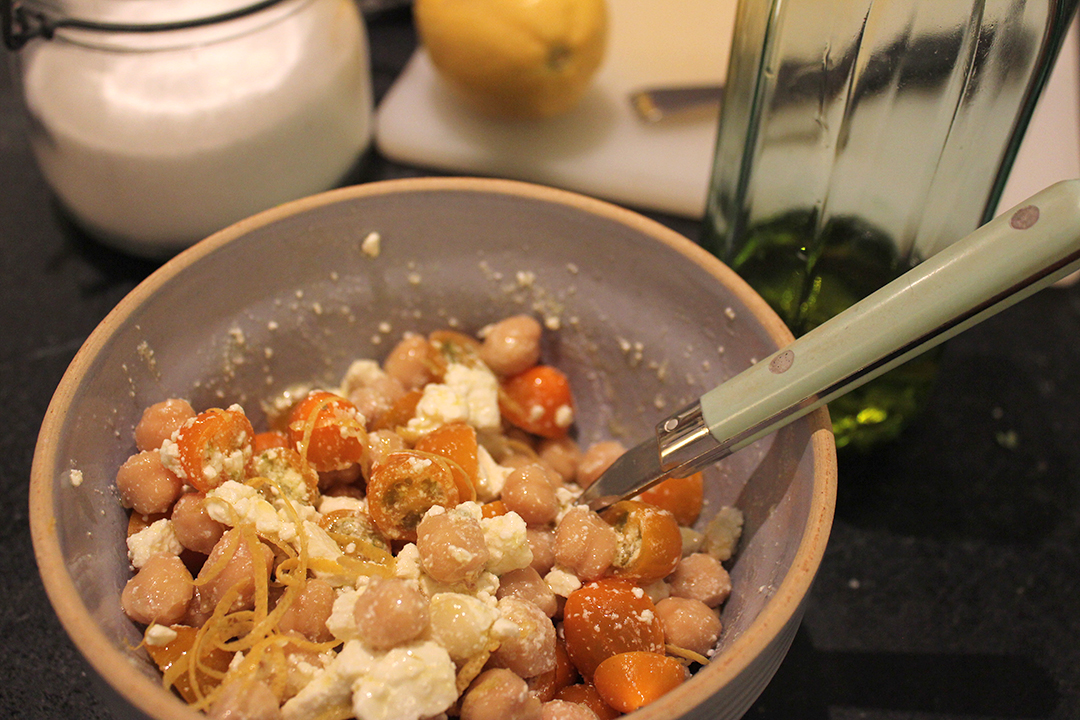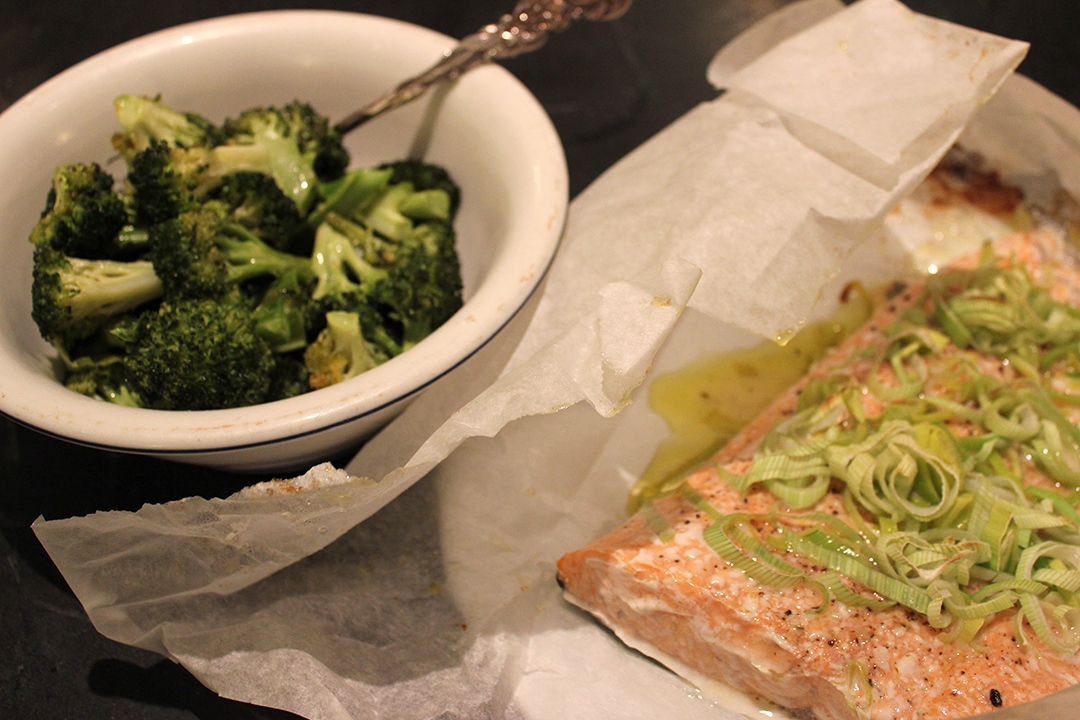 I don't know how families with both parents working full time outside of the home get anything done, ever. Seriously folks, I don't know how you even find time to brush your teeth, please send tips my way.
The sad truth of our new life is that I only cook dinner once every two weeks or so. Shane cooks sometimes, but more often it's my mom or dad. Every Tuesday we get pizza from Upper Crust or Otto. Weird how things change.
For some reason, on October 19th, I managed to make dinner. I don't recall the exact circumstances that made this possible, but it was great. We had Salmon Baked in Parchment (below), Roasted Broccoli and a made up salad with tomatoes, chick peas, lemon zest and creamy french feta. It was a treat for me to cook. Maybe I'll do it again someday.
• Salmon and Leeks Baked in Parchment •
from Martha Stewart
4 salmon fillets, 6 to 8 ounces each
1 bunch leeks, sliced thin and well washed
Dry white wine
Olive oil
1 bunch chervil or other fresh herb, chopped (optional)
Unsalted butter, melted
Heat oven to 350 degrees. Fold a 24-inch sheet of parchment paper in half, and cut out a heart shape* about 3 inches larger than fish fillet. Place fillet near the fold, and place a handful of leeks next to it. Drizzle fish with wine and olive oil, and sprinkle with salt, pepper, and chervil (or other herb. Brush edges of parchment paper with melted butter, fold paper to enclose fish, and make small overlapping folds to seal the edges, starting at curve of heart (or edge of paper). Be sure each fold overlaps the one before it so that there are no gaps. Brush the outside of the package with melted butter. Repeat with rest of fillets. Put packages on a baking sheet, and bake until paper is puffed and brown, about 10 to 15 minutes.
*This is a Valentines Day recipe, thus the heart-shaped paper, you can use a square just fine.