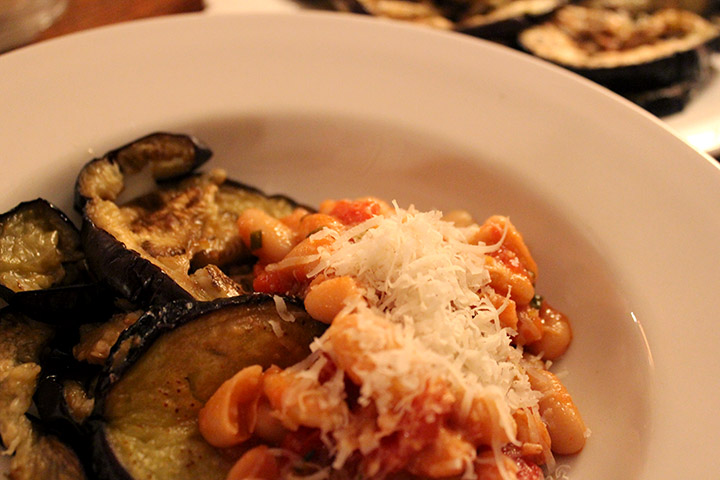 Oh hey there! It's been a long, long while hasn't it? We don't have room for The Light in our tiny temporary basement apartment, but we added a new lamp in the kitchen so now I can take semi-decent pictures of dinner that don't look all gross and flourescenty.
Shane and I recently became weary of our months-long, and very steady rotation of beans & quesadillas, penne alla vodka and pasta with Marcella's famous sauce for dinner. He mixed things up when he had a week off of work, bringing recipes out of retirement and adding some new things to the mix from a cookbook Rose got him at a yard sale.
I was inspired to do the same with dinner tonight. There were a lot of mushrooms in the fridge so I resurrected easy chicken cacciatore, and while I was at it made vegetarian chicken cacciatore—aka white beans with garlic, rosemary and tomatoes—for myself. Rose said the chicken was amazing, especially the "soup."
The chicken seemed like it would have been nice with some crusty bread or rice or pasta. The beans were just right with a side of roasted eggplant.