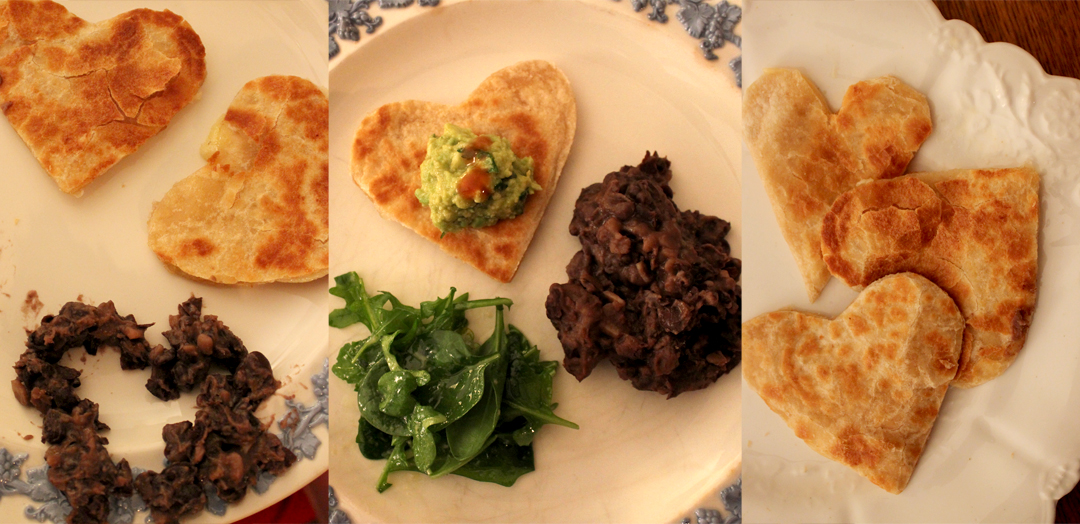 It was just me and the kids for Valentine's Day dinner tonight. Shane was out drinking beer and whiskey. I don't mind, neither of us has ever really gone for the romantic stuff.
Usually we have a red dinner, it's a family tradition. Since everyone's a bit pasta-weary, we had heart shaped quesadillas instead. The quesadillas made Rose's day (well, that plus all the chocolate).
Lots of love to you all.