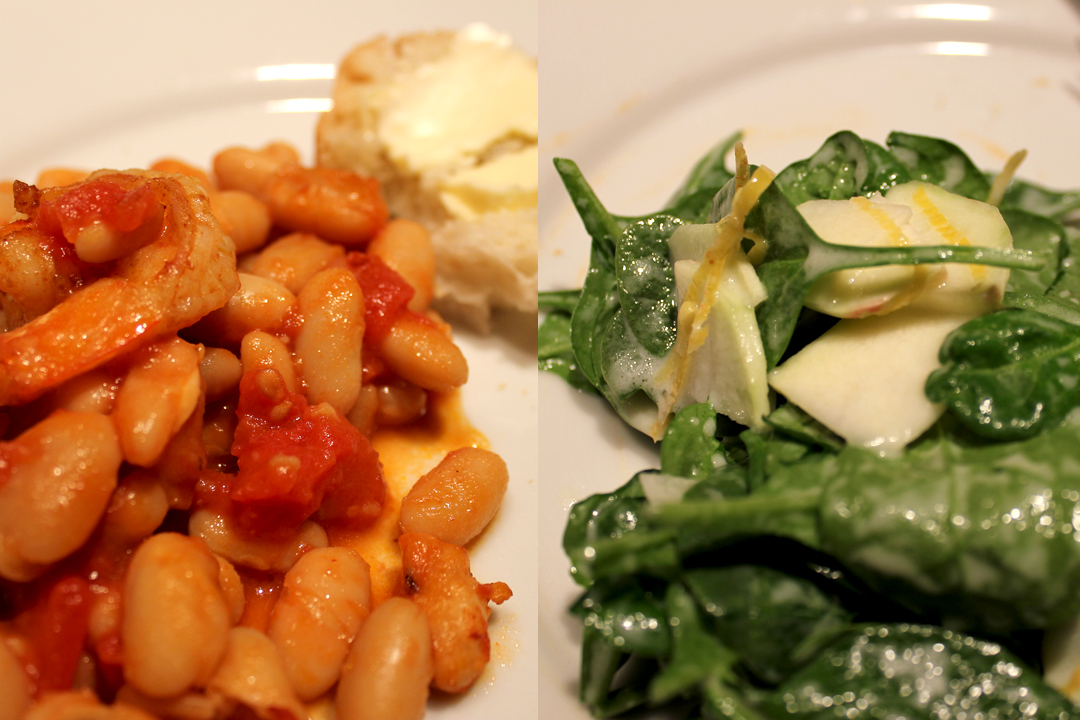 The first night of our more organized life was a success. We ate at 6:45, the baby didn't scream, the big kid didn't freak out, everyone was nice and polite. We all got to relax and enjoy Monday's meal: Garlic Shrimp and White Beans with a simple salad.
After dinner, we even had time for dessert and a nice game of push the scooter. Not to mention a blog post.
Tomorrow is Pizza Tuesday, in case you're keeping track.