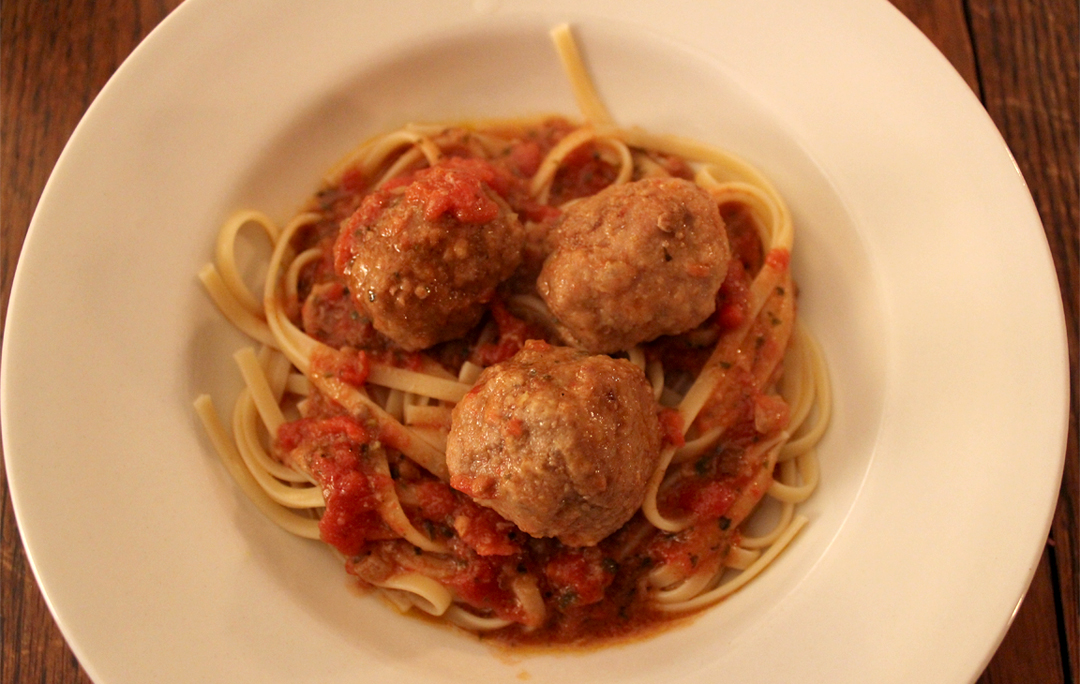 Our very kind and generous neighbor brought up a batch of Marcella Hazan's meatballs for Shane's convalescence. This made Shane very happy. It made Rose very happy too. Those guys just love their meatballs, and yours truly never makes them.
Our neighbor says her husband fell in love with her because of these meatballs, which is not surprising. Marcella's recipes are known for kindling romance. Apparently she used to hear, all the time, from people who had fallen in love over one of her dishes.
For the vegetarian, I chopped up some leftover baked ricotta and tossed it with the leftover basil sauce (from the ricotta) and grated pecorino. It was surprisingly good, but the real pleasure was in watching my husband and daughter relish their meatballs.