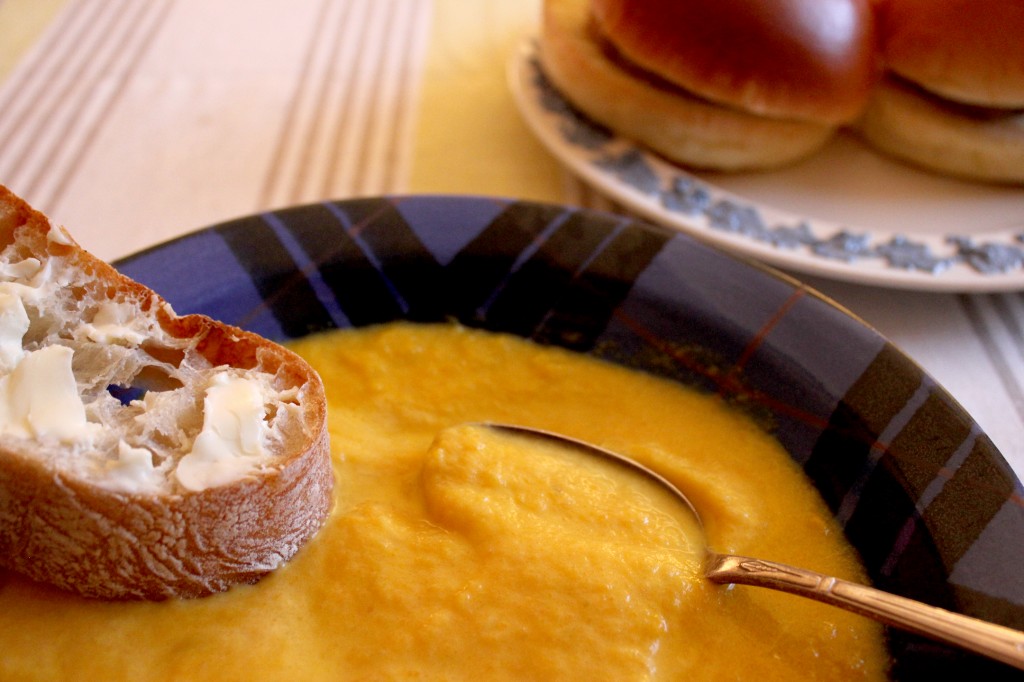 So much for my series on meals that will still be good several hours later. Shane called today to say the 12 hour work days were officially off. Hallelujah!
We had carrot and fennel soup, which really hit the spot. Shane and Rose also had turkey burgers, on Brioche this time. Shane said the burgers were unremarkable (they were packaged), and that the turkey burgers I make from scratch are better. Who knew?
• Carrot & Fennel Soup •
3 tablespoons unsalted butter
1 medium onion, chopped
1 large fennel bulb (without stems or leaves), chopped
3/4 lb carrots peeled and coarsely chopped
3 cups chicken or vegetable broth
heavy cream or creme fraiche for garnish (optional)
Melt butter in a large saucepan or dutch oven over medium heat. Add the onion and cook until soft and translucent but not brown. Add fennel and cook for a few more minutes. Add carrots and broth. Simmer until carrots and fennel are soft. Blend with a stick blender until smooth. Before serving, garnish with heavy cream or creme fraiche, if you like.