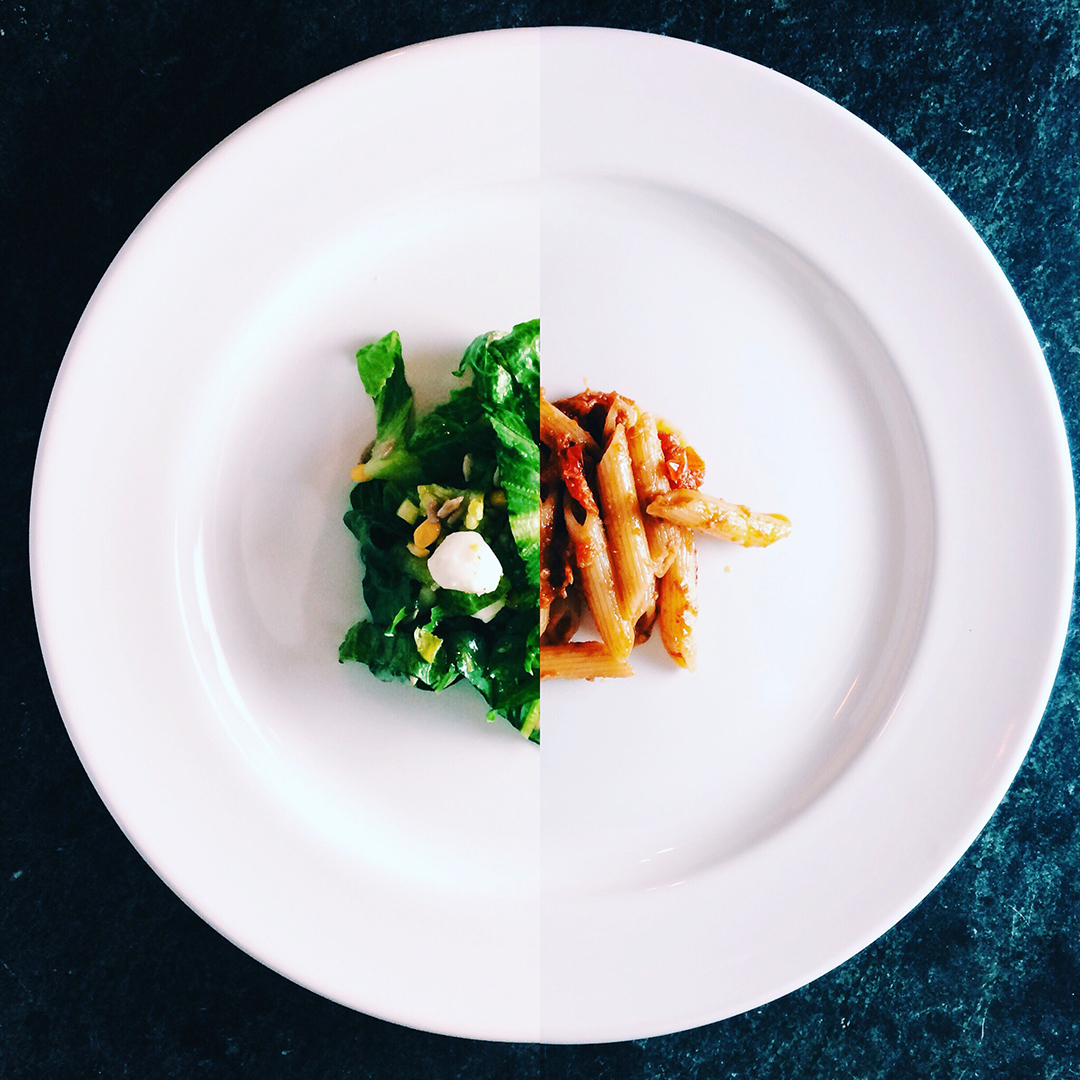 I kind of felt guilty about not cooking tonight. It's the weekend, and I have the time, and I love to cook….  Then again, Shane is having his knee replaced on Monday, so I might as well take advantage of having him in the kitchen since it's going to be all me for the next few months.
Yeah, I might as well sit by the fire with a glass of wine and enjoy having an able-bodied husband while I can.
Shane made one of his favorites, a recipe he got from my dad, Penne with Anchovies, Tomatoes & Garlic. My mom contributed a gorgeous green salad with corn, gem-shaped mini mozzarella & sunflower seeds.
And all I did was sit on my butt and then combine these two photos into one to make it fancy-like.