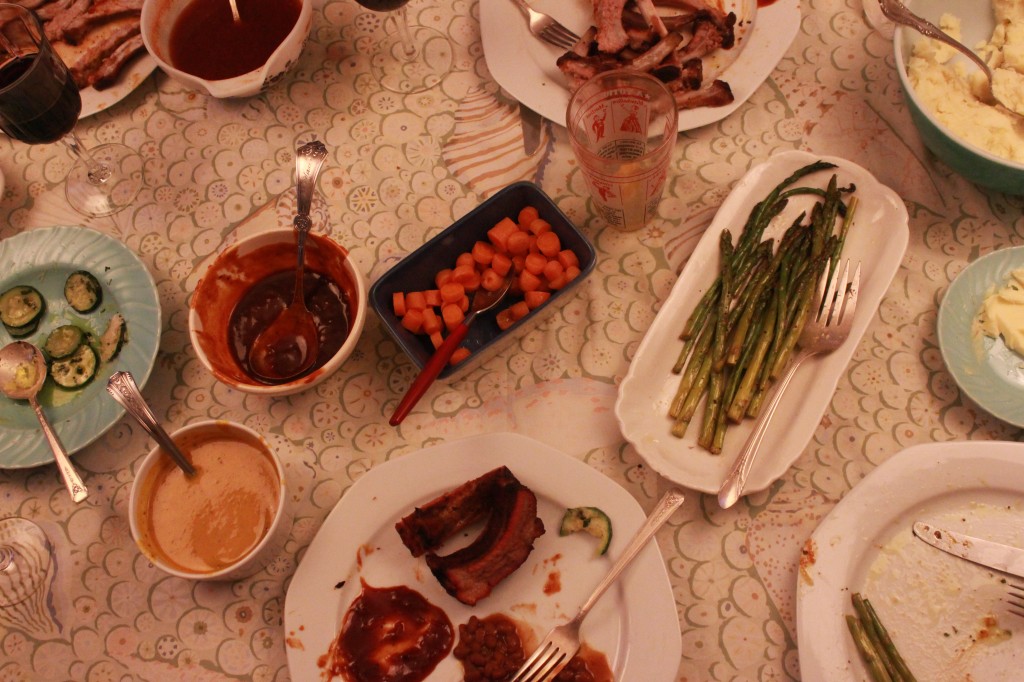 We had a record low number of people for dinner at the Cape tonight, there were only eight of us! Shane has been perfecting his smoked ribs for the past two summers. This was his first attempt this summer and all meat eaters agreed it was his best yet.
André made three types of barbeque sauce, North Carolina, South Carolina and Kansas City, they were all really good but most people favored either North Carolina or KC.
We also had mashed potatoes, baked beans (Bush's from a can), asparagus roasted with olive oil and lemon pepper, really good zucchini from my csa box sauteed in butter and olive oil and topped with lots of parmesan cheese, buttered carrots.