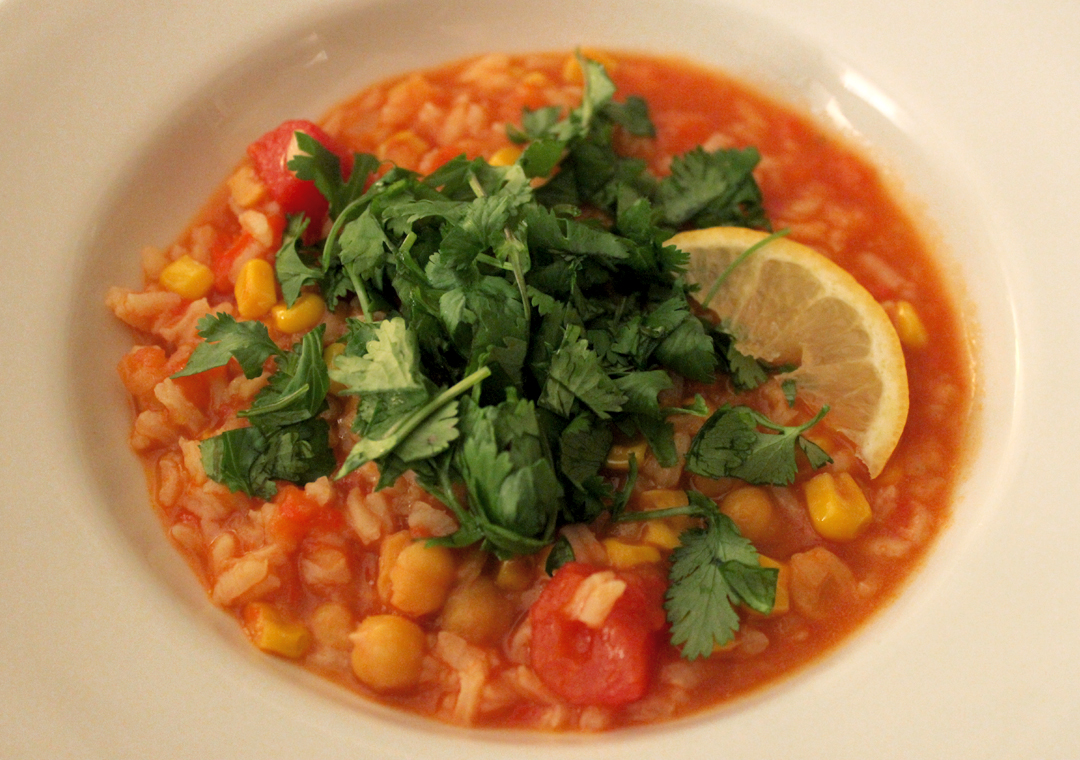 We've been having a lot of soup lately because Shane has a wicked bad cold. Such a bad cold that he actually requested soup, more than once!
The first soup (pictured above) was a broth similar to Tortilla Soup, plus rice, chick peas, roasted corn and cilantro. We had it two nights in a row.
The next soup was Beluga Lentil Soup, from the Dinner A Love Story book. We had it with steak and pasta and I don't think anyone but me actually ate it, but it really is an excellent soup. It also looks really pretty while you're making it.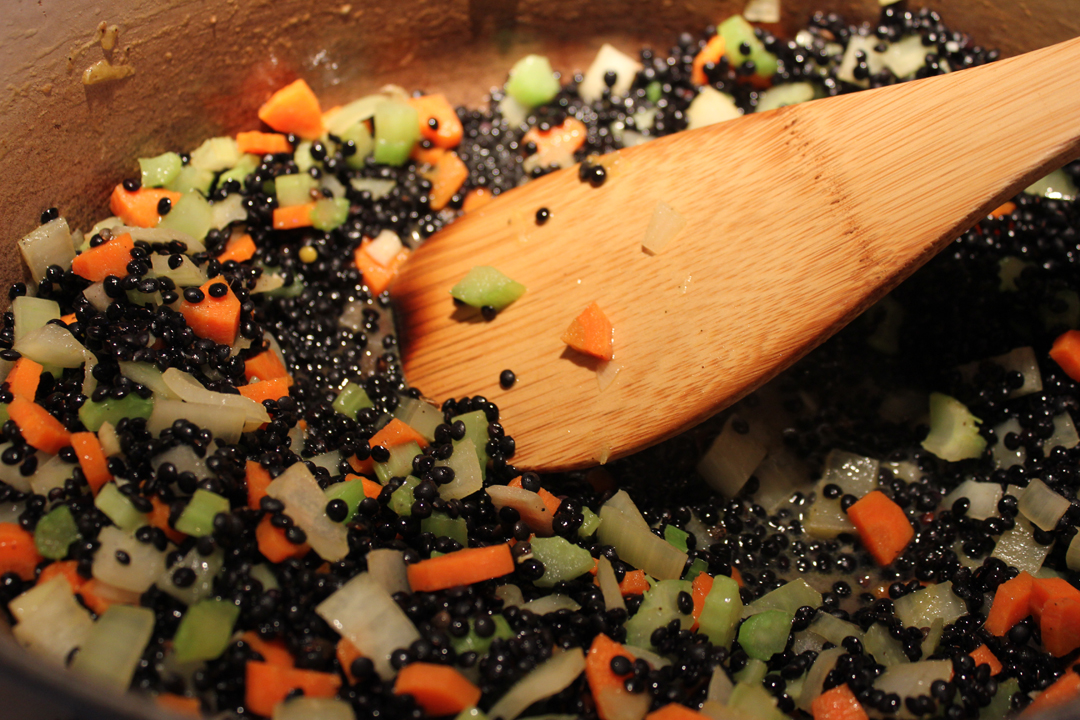 Before the soup, there was pork tenderloin which I marinated in bourbon, maple syrup, ginger, garlic, soy and who knows what else. I had poor, sick Shane cook it, because I never could figure out pork. Here it is with pasta and baby kale salad. I know it's not soup, but I want to document it so we remember the marinade.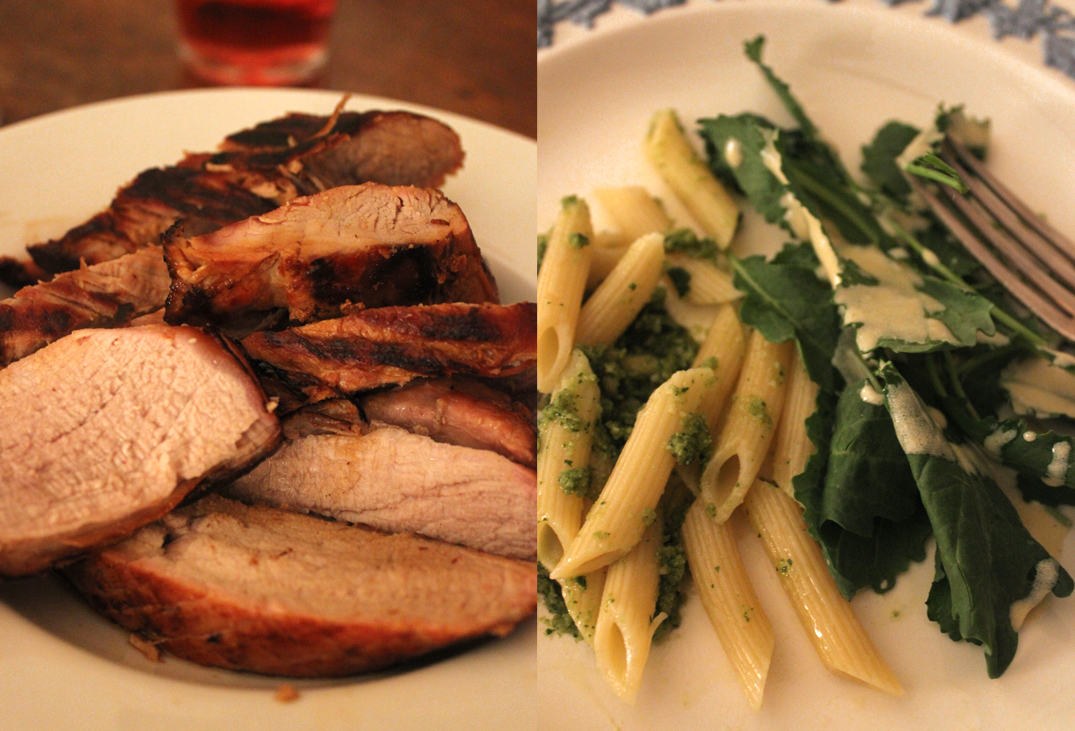 Stay well everyone!