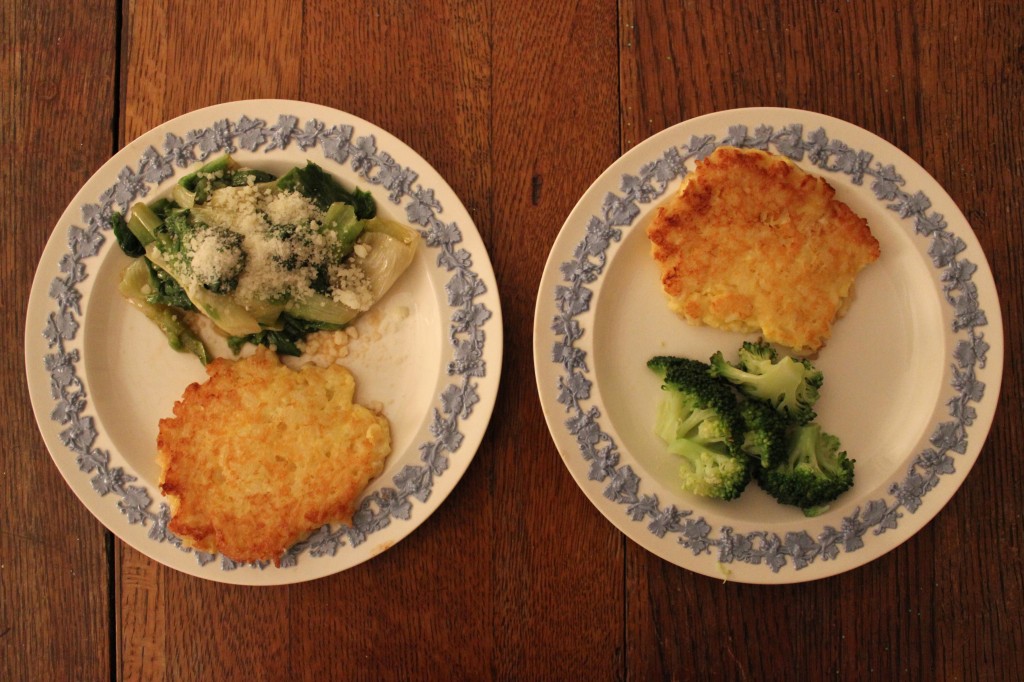 I've posted the recipe for Risotto Cakes before, and now here's the original recipe for (regular) Rice Pancakes, which are back in favor among the 5 and under set in our house. Hooray!
The Braised Escarole was also notably good: Wash and chop the escarole into strips, sautee in olive oil until it starts to wilt, add a splash of broth and cook for a bit longer. Top with parmesan or pecorino cheese.
• Rice Pancakes •
(makes 3, can easily be multiplied)
1 to 1 1/2 cups leftover rice
1 egg
1/4 cup grated pecorino cheese
a pinch of salt (optional)
butter for pan 
Combine all ingredients except butter in a bowl, or you can save a dish and add everything to the container your leftover rice was in. Melt butter in a non-stick skillet over medium heat. When butter is melted and pan is hot, add scoopfuls of egg & rice mixture, flatten slightly if needed. Cook until browned on one side. Flip carefully, they can fall apart easily. Cook second side unti browned. Serve. Note: kids like 'em with ketchup.