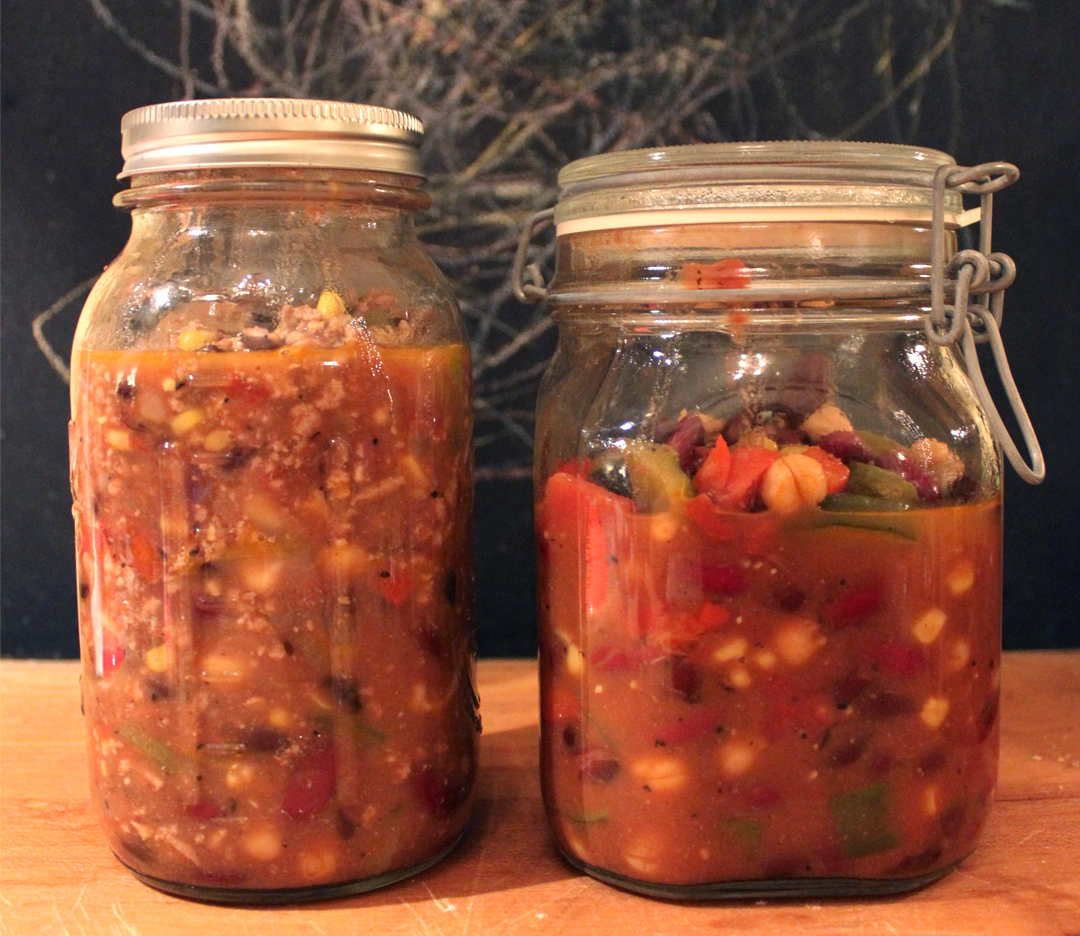 Over the course of my long and illustrious career as a 99%-of-the-time vegetarian, I've been served many a "mean bowl" of vegetarian chili. The chili always comes with a promise of unparalleled flavor, spice, or some other form of unforgettableness. But until recently, chili has not been something I would get excited about.
Chili is sometimes the only thing folks can come up with when faced with feeding a vegetarian. They promise it will blow the vegetarian's mind, in hopes that it proves an adequate substitute for the steak that everyone else is eating.
Of course, I totally appreciate the kind intentions behind, and am grateful for, every single bowl of vegetarian chili I've ever been offered. I would never turn up my nose at a bowl of chili made especially for me. It's just that I can't promise to find it mind blowing or unforgettable… unless it's this chili*.
So next time  you want to make chili, try this one, I promise unparalleled flavor and unforgettableness ;)
*Which doesn't have to be vegetarian, if that's not your thing. There's a turkey version of the recipe right here too.