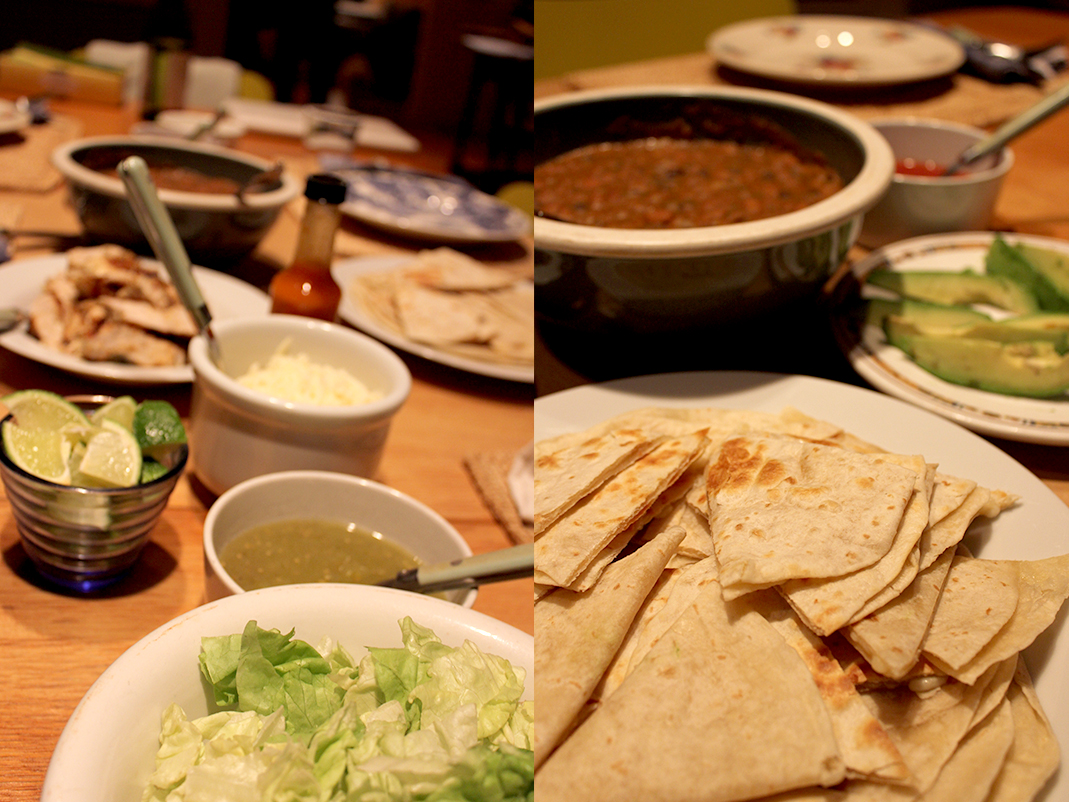 Another successful—read peaceful—dinner around here. Shane had dinner on the table by 7:00 and there was no screaming or freaking out.
On the menu*? Free night (aka Mexican, aka any assemble-it-yourself meal).
For tonight's version we had: beans, tortillas, quesadillas, cheese, avocado, 2 salsas and one hot sauce, shredded lettuce, grilled chicken and sour cream. But you know, it's free night, so you can do it however you want.
*In case you haven't been following, this is our first week of running our household like a 'military operation'. To be honest, our version of 'military' is pretty loosey-goosey, but it's still much more organized than we're used to. You can read all about it here.