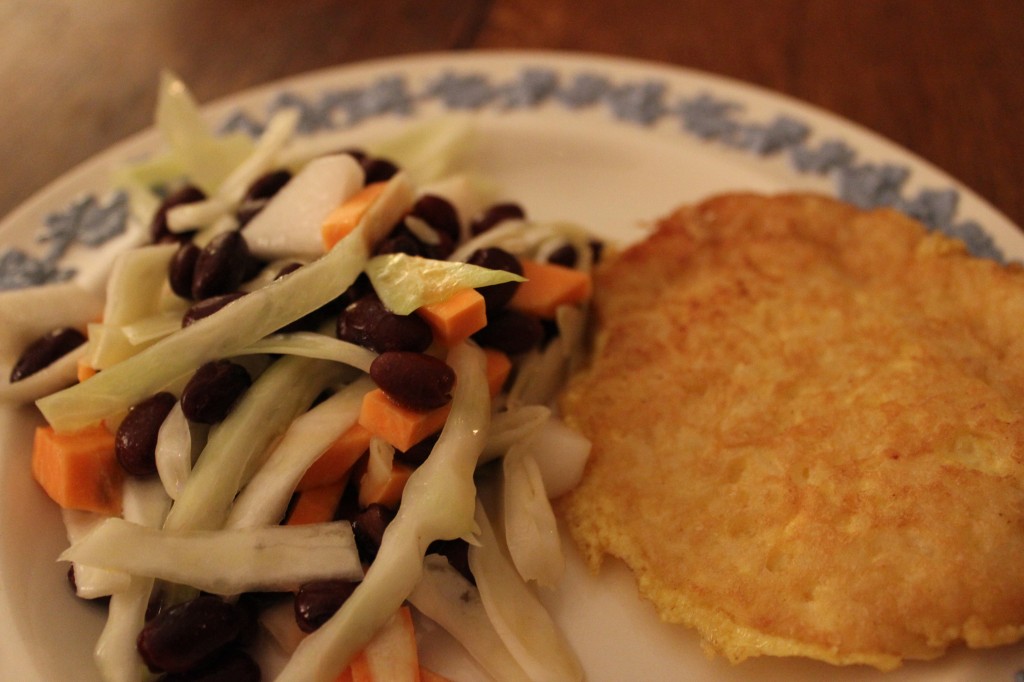 I have this massive head of cabbage from my csa box. In a few weeks, when csa season is over, I'll be sorely missing my deliveries of fresh veg. But right now, I'm overwhelmed by the sheer mass of this cabbage. It's a good 8 or 9 inches in diameter, really.
And so I embarked on making a dent in it. I had high hopes for the salad I made tonight, but it left a lot to be desired. It wasn't bad, just boring. A little something extra would have made it special. Something like cilantro, a hot pepper, peanuts, ginger or perhaps all of the above. Any ideas?
There's plenty of it left for me to experiment with tomorrow. So far the ingredients are, cabbage, raw sweet potato, salad turnips, black beans, lemon juice, rice wine vinegar and olive oil. I'll report back if I manage to turn it into something wonderful.
Also we had rice pancakes.