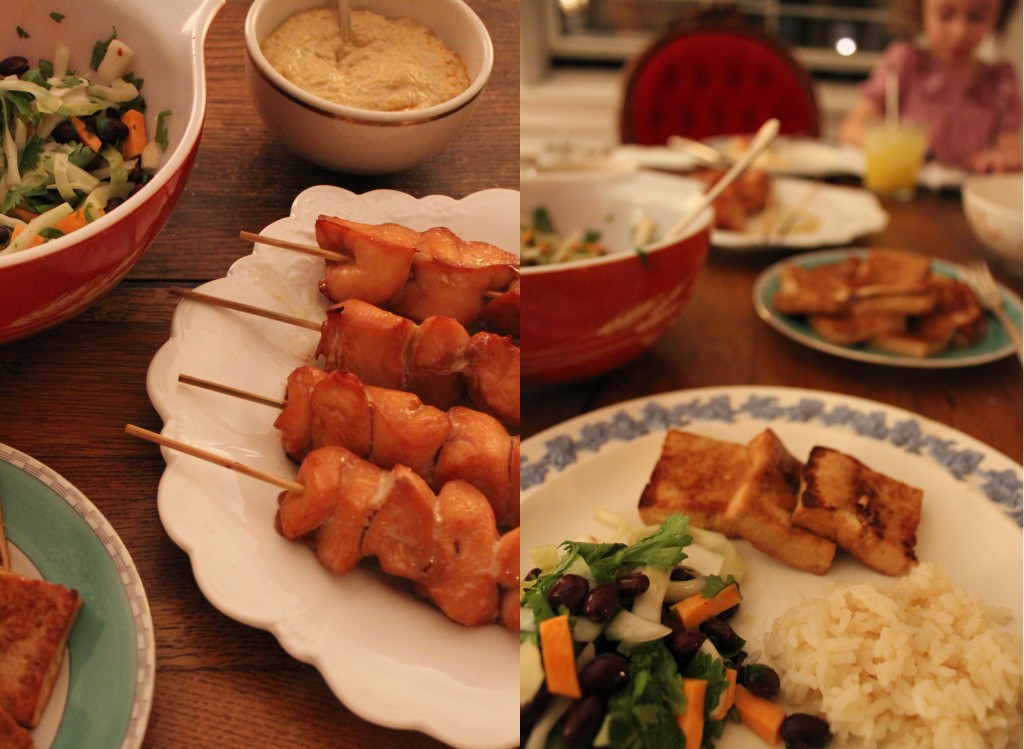 I added a whole bunch of cilantro and some red pepper flakes to yesterday's underwhelming cabbage salad, and turned it into something good. To make it better I took the the shredded cabbage, raw sweet potato pieces and black beans, and added lots of fresh cilantro, red pepper flakes, lime juice, rice wine vinegar and olive oil.
For those guys, I made chicken on sticks. And for me, pan-fried tofu.
• Pan Fried Tofu •
Press tofu in paper towels under a book for 10-30 minutes. Slice in half lengthwise and then into 1/2″ slices. Marinate in soy sauce mixed with honey (to taste). Fry in a little bit of oil in a hot, nonstick, pan until browned on both sides.
Note: I'm tagging this meal as vegetarian because you could easily skip the chicken. Serve with rice or starch of your choice.