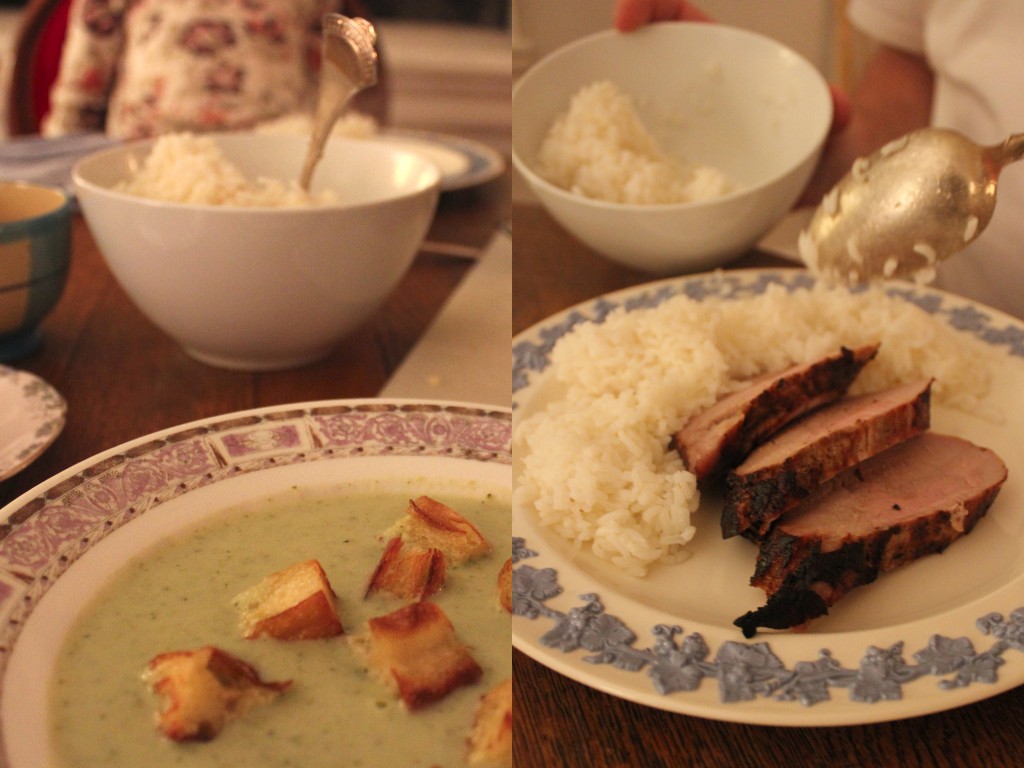 Since I made a dent in the carrots earlier this week, I felt it was time to tackle the broccoli. Same problem, tons of delicious, fresh, local, organic broccoli taking up space in my fridge with another CSA box just around the corner.
I made this Broccoli Soup with a few substitutions and an addition. Instead of shallots, I used one large yellow onion, instead of mascarpone, I used heavy cream. The soup came out thinner than I was hoping. To make it a bit heartier I added croutons. (If you've been following my posts over the past few days, you might think I'm crouton crazed, but really I'm just trying to make my way through that extremely long slab of Barbari bread from last week.)
Shane made a pork tenderloin which I really can't tell you much about except that he and Rose polished it off in no time. And we had rice.