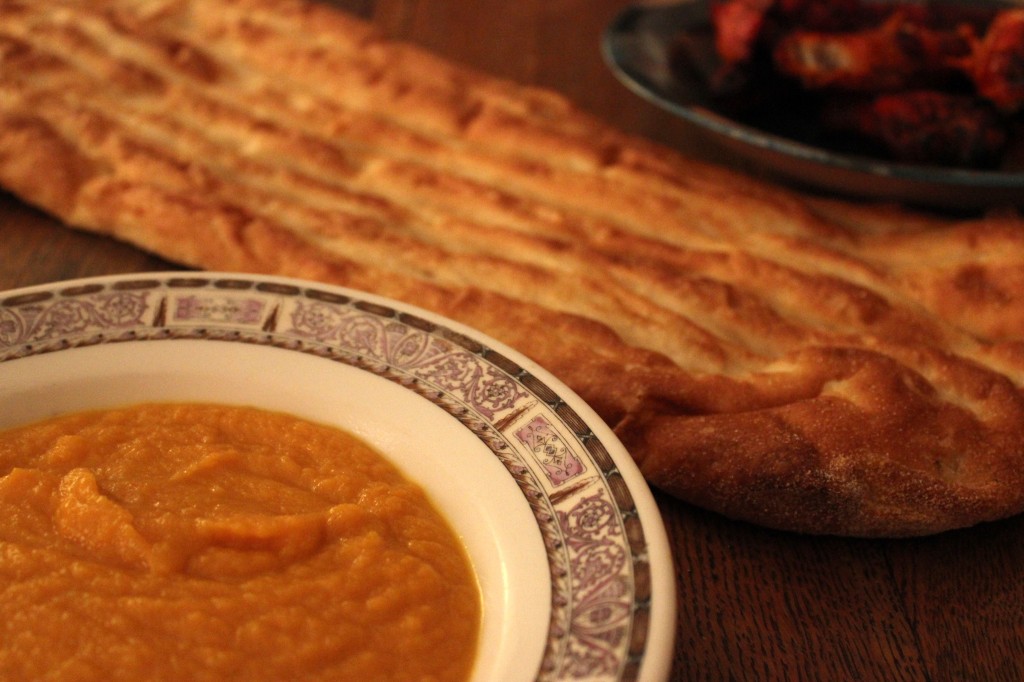 What do you do when you have about four dozen gorgeous, local, organic carrots taking up too much room in the fridge? Make Carrot Ginger Soup, of course!
• Carrot Ginger Soup •
Note: this soup is pretty forgiving, you don't need to count or measure.
Melt a few tablespoons of butter (I used 4) in a heavy bottomed pot. Add chopped onion and peeled, chopped, ginger (I used 1 large onion and a 3 inch piece of ginger). Cook until onion is soft and translucent and and add peeled, chopped carrots (I used about 20 medium carrots). Cook for a few more minutes and pour in enough broth to cover everything plus a little more. Simmer until carrots are soft. Blend with a stick blender until smooth. Season with salt and pepper. Ta da!
Because soup isn't substantial enough for Shane, he picked up some Tandoori Chicken at a local place. We also had a very long Barbari bread from our corner store.