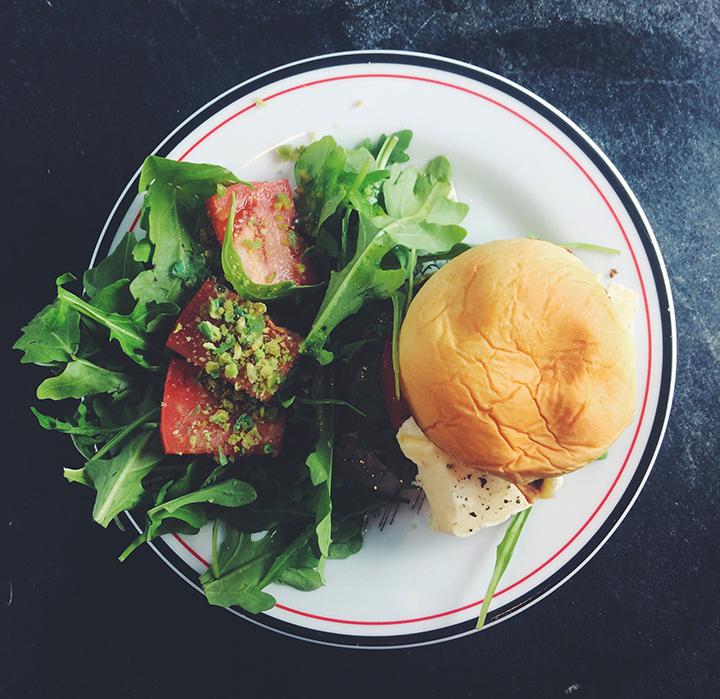 Tonight we're talking about CLTs (not to be confused with TLTs). This is what folks around here are saying:
"Shane! What the hell did you do to this sandwich? It's so good!"
"It's a CLT, Nina. Or as I like to call it, a clit."
"What the hell kind of cheese is this? This isn't brie, it's much better than brie."
"It's triple brie."
"Rose, eat your sandwich."
"Is this egg? I don't want egg."
"It's an egg and cheese omelet inside of a BLT sandwich."
"You should really try it, mine is the best sandwich I've ever eaten."
"Ok I have to say this is actually really good."
You get the picture. So, what the hell did Shane do? By the looks of it he toasted regular old hamburger buns in butter and then piled them high with perfectly seasoned ingredients.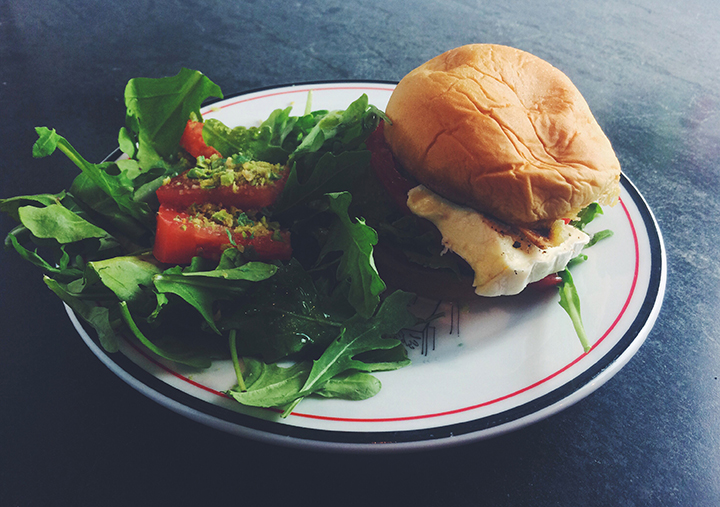 The "triple brie," the lightly mayoed buttered bun, the perfectly salted chunks of tomato, the sprinkling of crushed wasabi peas on the side salad. It all came together like, well, the most perfect thing ever. And then geez, putting a cheese omelet inside of a BLT. Stop it Shane, just stop!