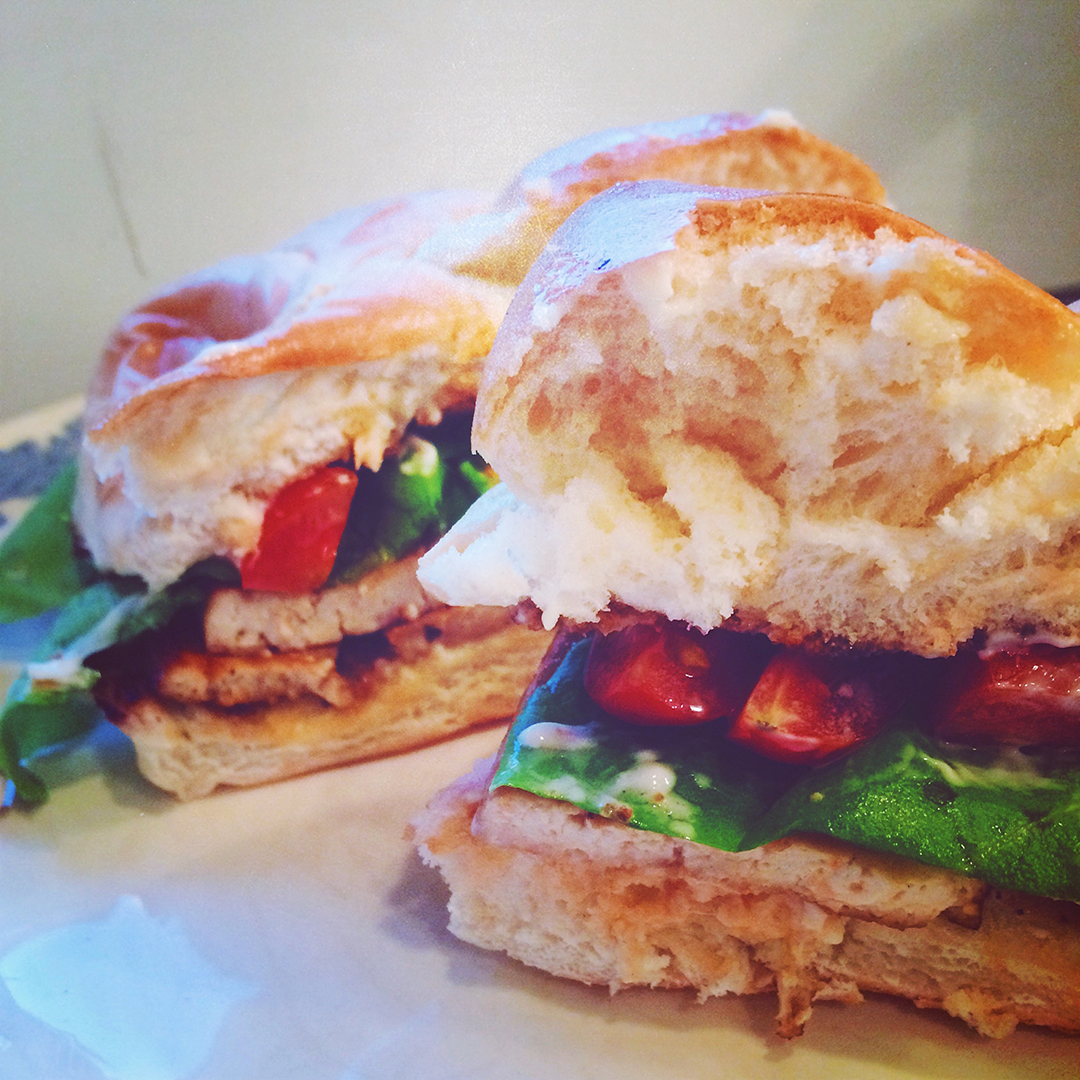 Actually, tofu, lettuce and tomato sandwiches (aka "TLTs") are really good.
I'm sure BLTs are good too, but I've never had one. Nor had I ever had a TLT, until last night.
When Shane called and said "We're having BLTs tonight, Nina, and I got you some tofu." I didn't complain. Not only because Shane was doing the cooking, but because a TLT sounded kinda good.
Here's how you do it: Heat your oven to 400 degrees. Line a baking tray with parchment and spray with cooking oil (I like canola). Slice a block of extra-firm tofu into 1/4″ – 3″8″ slabs and lay them out on the greased parchment. Drizzle them with soy sauce. Really, you can douse them, tofu can totally take the salt. Then spray them with more cooking oil, right on top of the soy sauce. It seems weird but it works. Bake for 20-30 minutes until the slices begin to get a bit leathery.
Meanwhile, clean some Boston lettuce leaves and slice up some tomatoes. Toast your favorite kind of buns in butter (we used challah). When the tofu is ready, assemble your TLT sandwich with mayo and Frank's Red Hot. Yum!
Optionally, you can tuck into a traditional BLT, as demonstrated by Rose below. P.S. Don't forget to follow us on instagram @thesteadytable it's really where all the action is these days. xo