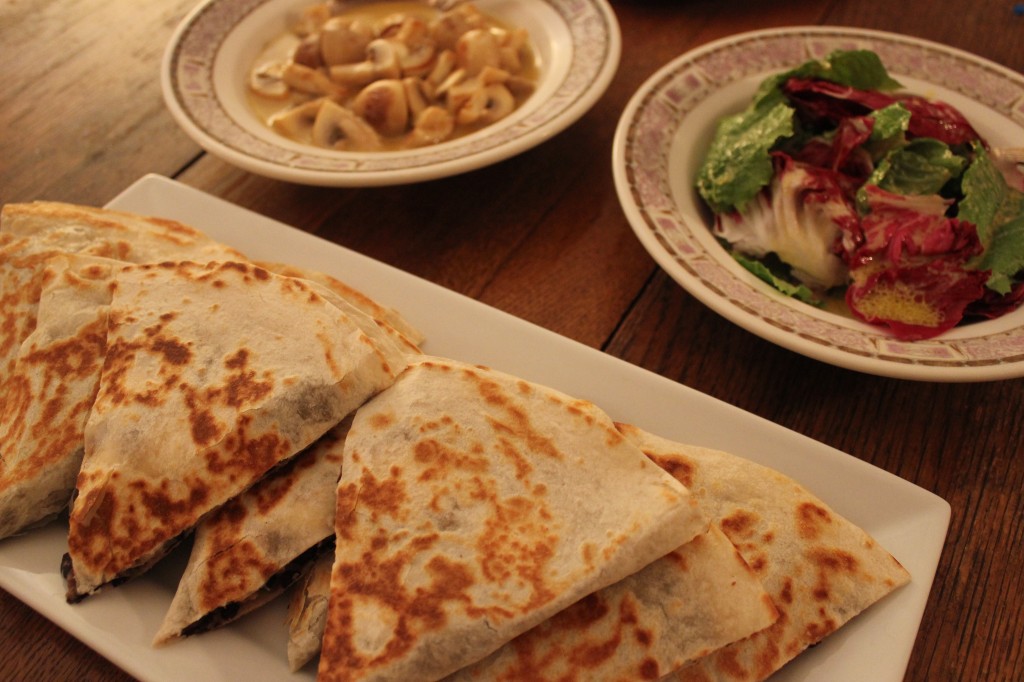 Black Bean & Goat Cheese Quesadillas, I've posted about these before, that's for sure. Tonight I stuffed them extra full, almost too full to cut without everything squirting out the sides, but we managed.
We also had Button Mushrooms a la Creme, from the New York Times. So good and I didn't even have the fresh herbs (I know, terrible). The lack of herbs was compensated for by the juice and zest from an almost orange Meyer Lemon, that my super gave me from his mom's garden in California. Thanks Peter!
And because it's Friday night, I thought I'd post a super-goofy video of a typical mid-meal rock-out (that's a lot of hyphens). Happy weekend!