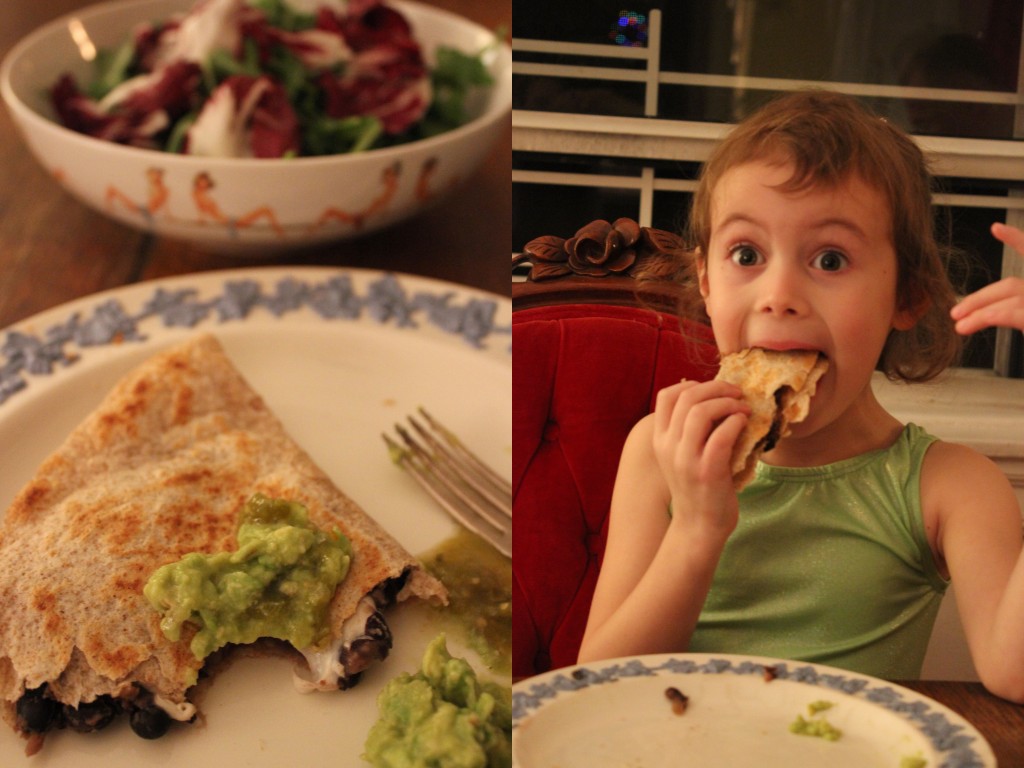 Simple, easy and quick, these Black Bean and Goat Cheese Quesadillas are just so good. (And I feel like you get extra credit for the whole wheat tortillas). Tonight I used one thinly sliced leek, added before the garlic, instead of scallions. Instead of goat cheese, I used fresh mozzarella (yes, I realize they're not at all similar). I love goat cheese but the corner store was out of it, and these days I never seem to have time to go farther than the corner store.
With our quesadillas we had a simple salad, quick guacamole (just lime, salt and avocado) and salsa verde.
The best part? My five year old, picky-eater's genuine enthusiasm when she told us that tonight's dinner was a great meal. Major.