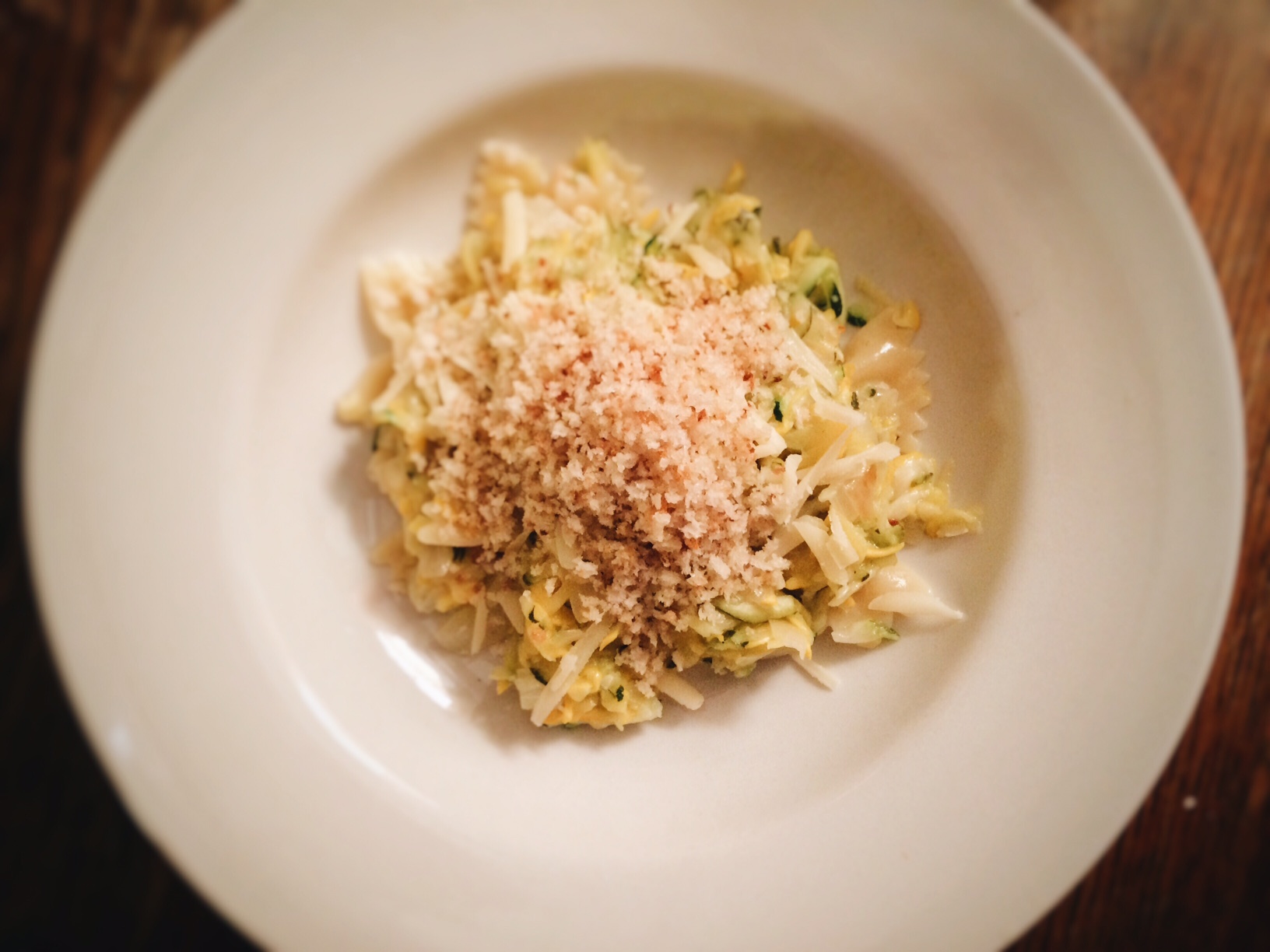 Bowties with Breadcrumbs, Gruyere and Squash is one of those dishes that sounds kinda weird but is actually really good and interesting. I posted about it once before, but to be honest my photos didn't make it look all that appealing, and so I won't blame you if you didn't try it.
The recipe is from the cookbook Keepers which is a great source for quick weeknight meals. This one takes very little effort, just basically grating and boiling.
I like to serve all of the parts separately, that way if certain people don't like certain things they can skip them. Also that means I can go real heavy on the squash for a nice, high veg-to-pasta ratio.
You can use whatever kind of pasta you like. In fact, I don't think we've ever used fusilli, which is what the recipe calls for. Also you don't have to restrict yourself to zucchini, summer squash works real well in this dish too. And if you're a vegetarian, go ahead and skip the anchovies, it's just fine without them.
Here's the recipe. Oh also, we're on instagram now, please follow us @thesteadytable Enjoy!