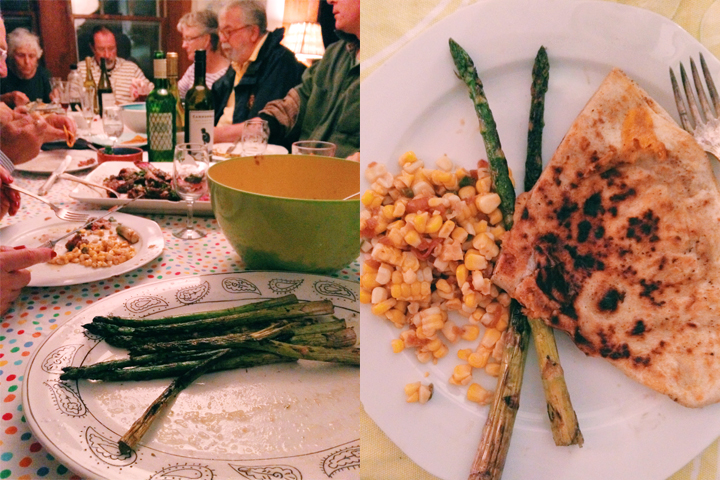 I had several requests to document our first Cape vacation meal, so here you go.
We're trying hard to simplify this year, fewer dishes and less food. The idea is to be mindful of waste and prevent unnecessary extra work, we're here to relax after all.
Since there were 22 of us, we fed the 7 kids early so as to make dinner slightly less totally insane.
Shane did an excellent job of commandeering a meal of grilled steak with chimmichuri sauce, grilled asparagus, miso corn salad, and quesadillas with (and without) beans.
There were lots of oohs and aahs and excellents when we finally tucked in. And there were hardly any leftovers!
Here's another look at that corn salad, watch the comments for recipes, coming soon.