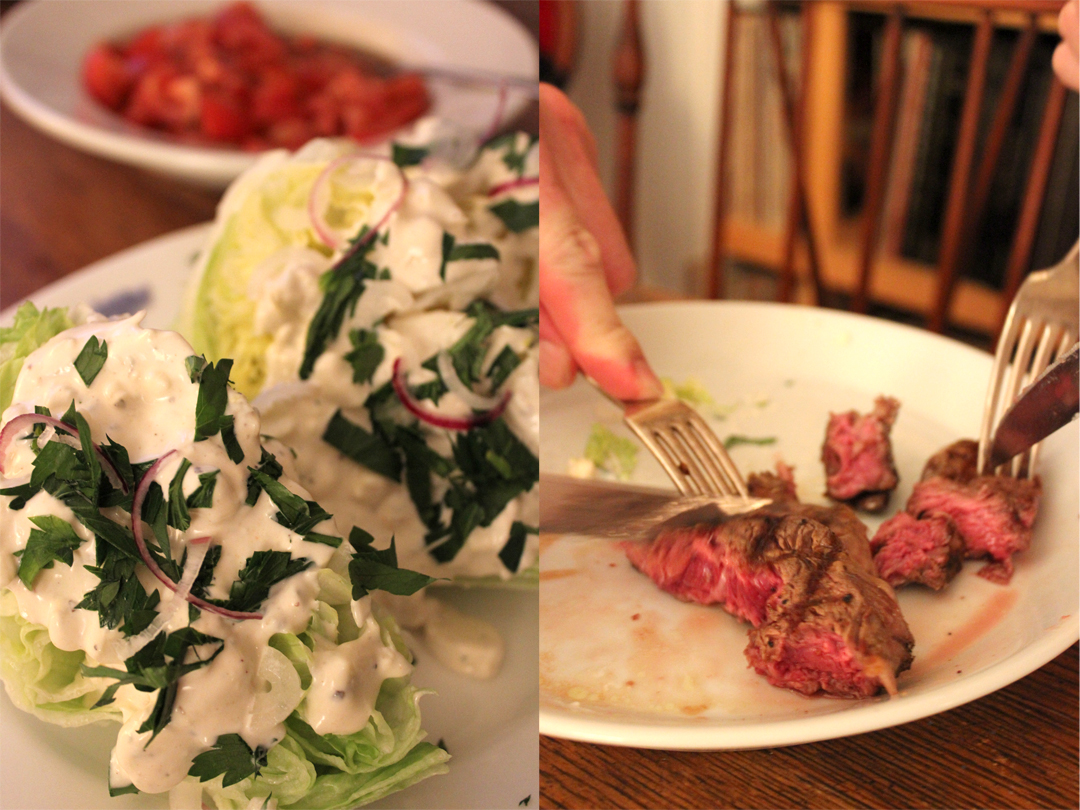 The iceberg lettuce wedges we had the other night, at my sister's birthday party, were so good that I just had to have them—or something similar—tonight.
Rose requested steak and Shane gladly complied. Because Shane loves tomatoes with steak, and I can't get enough lemony acidy food, we also had tomatoes in tart dressing.
• Iceberg Wedges with Blue Cheese Dressing •
makes 4-6 wedges
For the dressing:
2/3 cup mayonnaise (I like Hellman's)
1/3 cup sour cream
several grinds of black pepper (5-10)
1 tablespoon lemon juice
3/4 teaspoons Franks Red Hot sauce
2/3 cups crumbled blue cheese or gorgonzola
Combine all ingredients and stir well to combine. Let sit in fridge until ready to use
For the salad:
1 small to medium head of iceberg lettuce cut into four to six wedges
Italian (flat leaf) parsley, chopped, for garnish
small slivers of red onion,  soaked in ice water for at least 10 minutes, for garnish
Cut lettuce into wedges, top with dressing, then parsley. Drain onion and garnish wedges with little slivers. Serve cool/cold.