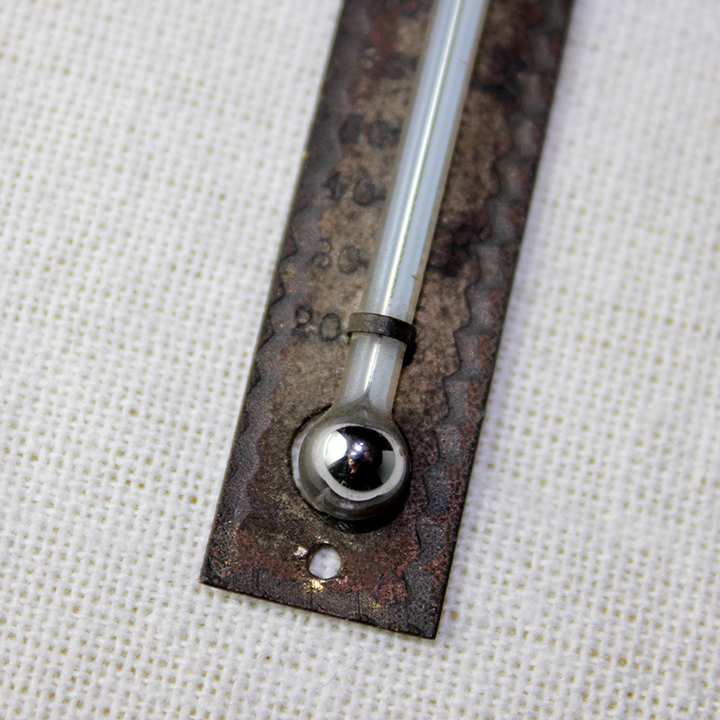 If you've been following Friday Finds for the past few weeks since it's inception, it probably won't surprise you to learn that this Friday's treasure is tiny, metal and old.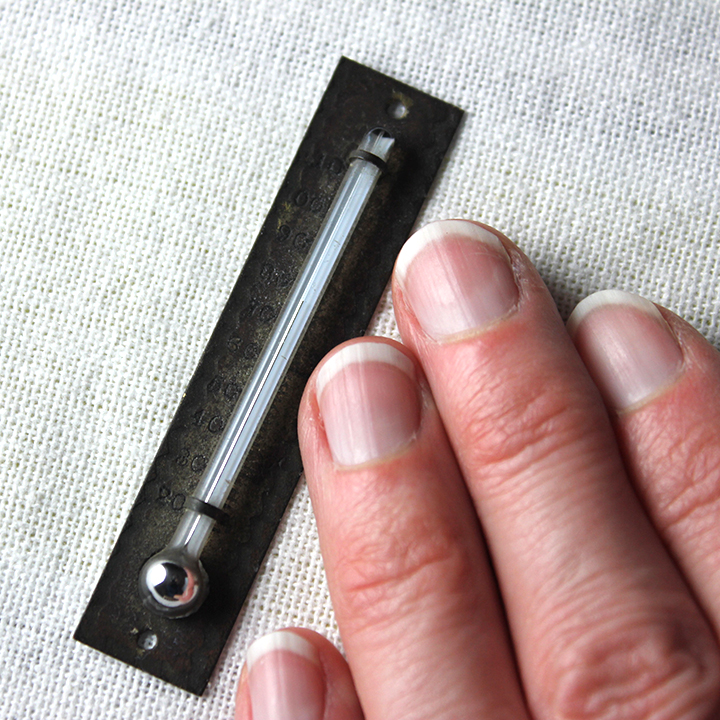 What I've got for you today is a very small (see my fingers for scale) old mercury thermometer reading accurately at about 73 degrees. It's got gorgeous detail for something so small, with engraved numbers and a scalloped motif around the edge.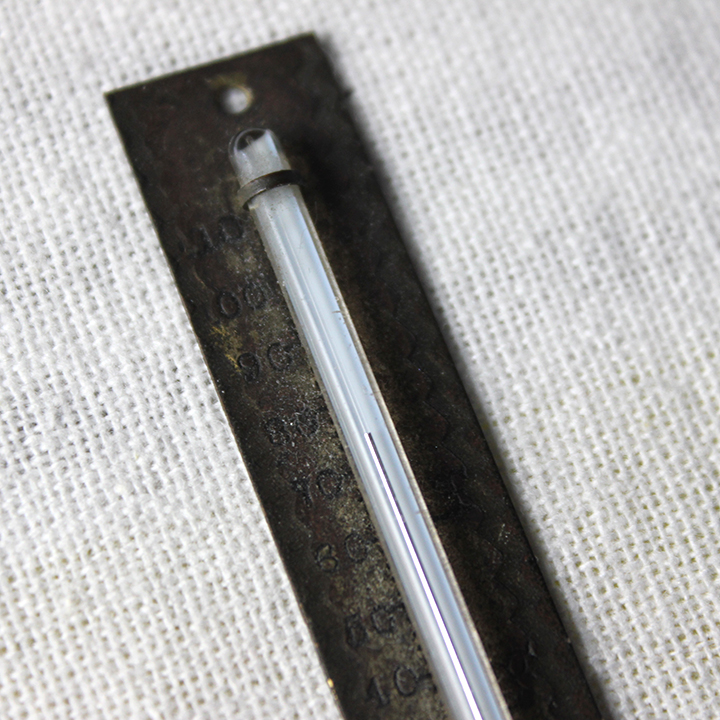 It's also got an incredibly pleasingly round bulb full of mercury (!) which is somehow extremely satisfying to me.
Meanwhile, Shane made a delicious and very lemony pasta tonight from Cook's Illustrated. It doesn't look like much but it was a creamy, lemony, shalloty delight.