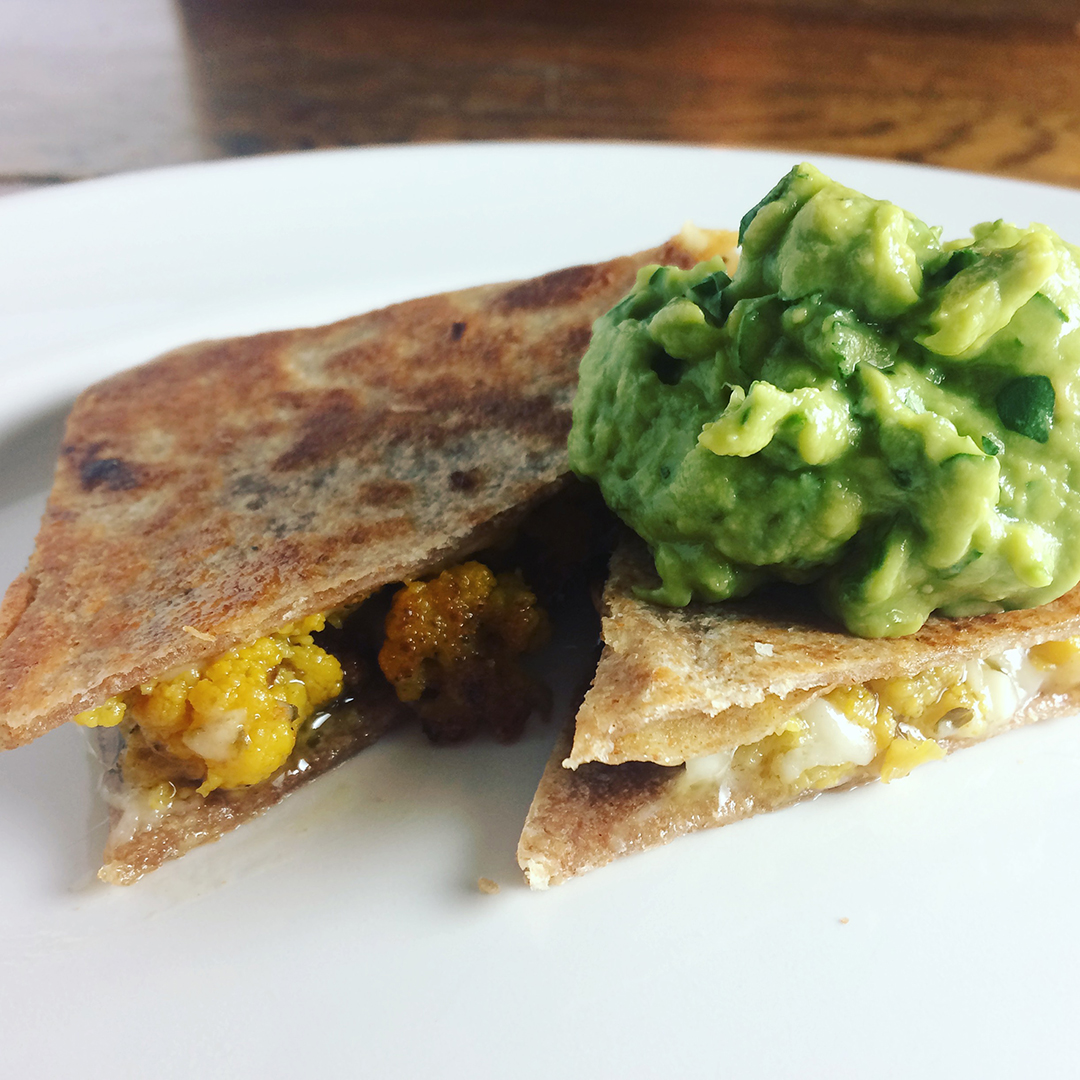 I'm super excited right now because I have a totally new original recipe that I've been wanting to share with you… and I'm going to do that now. I actually made this for the first time on Superbowl Sunday. Shane was out and the kids were eating hot dogs, so it was the perfect opportunity for me to do two things (use whole wheat tortillas, and put spicy cauliflower in quesadillas) without being "harassled" as my elder child says.
The cauliflower part of the recipe comes from Anthony Bourdain's  roasted cauliflower with miso tahini sauce. Basically you roast up the cauliflower and then put it in the middle of a quesadilla. It is totally delicious and the flavor can handle a whole wheat tortilla so you can feel a little bit like you're doing something kind of healthy.
• Spicy Cauliflower Quesadillas •
Makes about 4 whole quesadillas
1 (3-ish pound) head cauliflower, cut or broken into pretty small florets (less than an inch)
1/4 cup extra-virgin olive oil
2 teaspoon salt
1 teaspoon coriander
1 tsp. oregano
1/2 teaspoon cumin
Two generous pinches of red pepper flakes
8 whole wheat tortillas (we like the Trader Joe's handmade type)
2 cups grated cheddar cheese (approximately)
Butter for the pan
Preheat oven to 450°. In a large bowl, combine cauliflower, oil, salt, spices, and pepper; toss to evenly coat cauliflower. On a rimmed baking sheet, arrange in an even layer, without crowding too much. Roast cauliflower for 20 minutes, turning sheet and lightly tossing halfway through.
Remove from oven and allow to cool a little. Your florets should have cooked down to 1/2 inch-ish pieces, if they are bigger than that, you may want to chop them a bit so the quesadillas are not totally unruly.
Spread 1/4 cup grated cheddar on one tortilla, cover with an even layer of cauliflower, then sprinkle another 1/4 cup of cheese over the cauliflower, top with another tortilla and set aside. Repeat with the remaining 6 tortillas.
Melt butter in a skillet over medium-low heat. Put your first quesadilla in the pan and cook, pressing down from time to time to try to adhere the top to the bottom as much as possible. Cook until a peek reveals melted cheese on the bottom. Very carefully flip the quesadilla, some pieces of cauliflower will probably escape, and cook on the other side until cheese is melted. Remove from pan and repeat with remaining quesadillas. 
Cut quesadillas into 4 pieces and serve garnished with hot sauce if you like*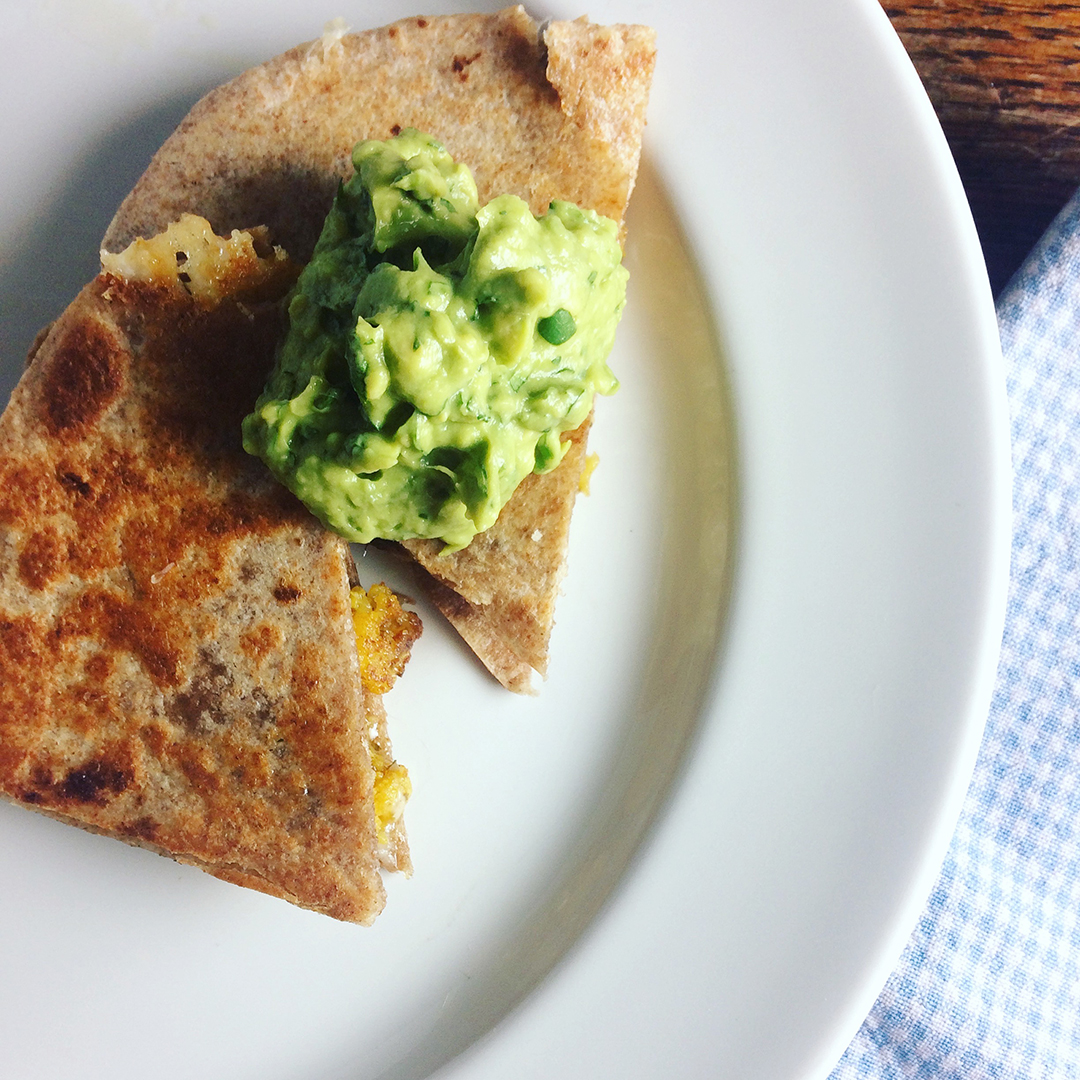 *Obviously, I garnished mine with guacamole. It was ok but is not good enough to recommend.