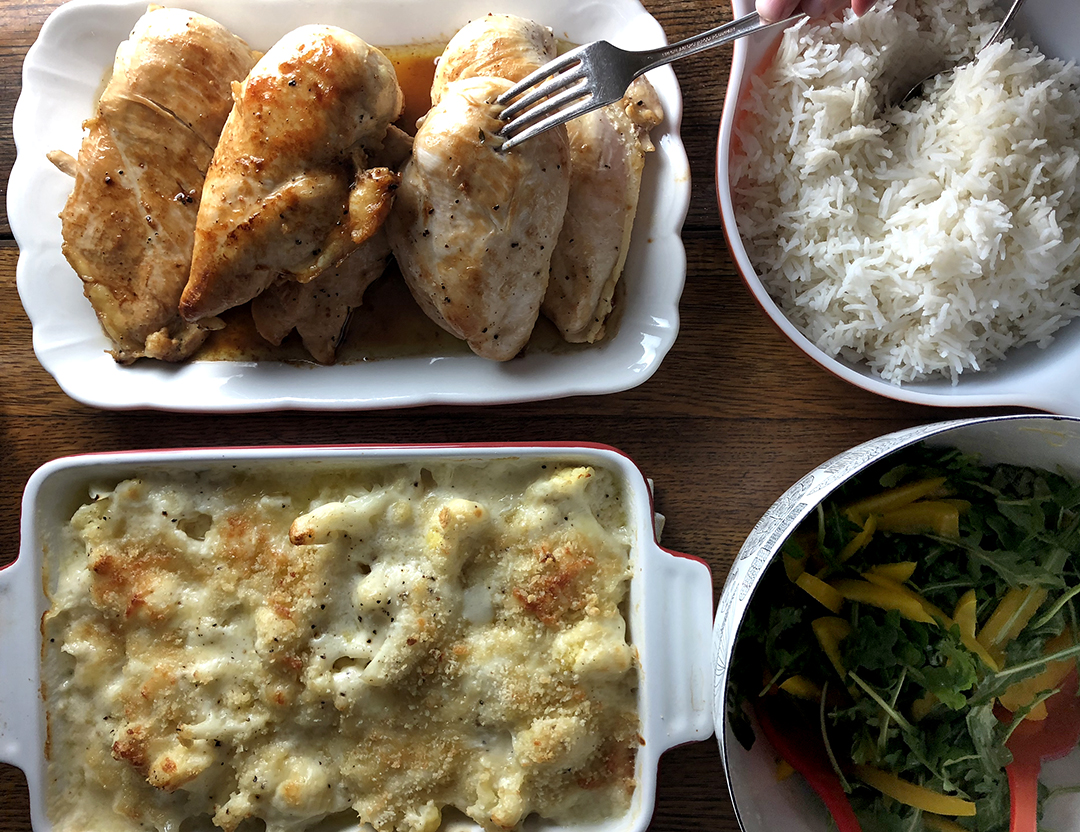 A while back, Rose was really into the TV series Master Chef Junior. I was totally behind this because, well, kids watching cooking shows? It doesn't really get better than that screen time-wise. On one of the episodes, Gordon Ramsay taught the kids how to make a perfect chicken breast. I've been making chicken breast for my family for years but—despite my most noble of efforts—always felt that my breasts might be a bit boring.
And then I started making Gordon's breasts and I got compliments! Even people who prefer thighs gave me compliments. All you have to do is watch this video a couple of times and I'll wager you can do it too. I know I sound like an infomercial but this really is the easiest, best results chicken breast recipe I've ever found. It's forgiving too, you don't really need to measure and you can totally mix it up with the fresh herbs. Just be sure to use plenty of butter, salt and pepper. And remember, no color, no flavor (chef!)
Tonight, we also had a gloriously simple cauliflower gratin. It's Ina Garten so you know it's going to be good and have lots of butter in it. Rose ate five servings, and I don't think she'd ever touched cauliflower before.
Happy Tuesday. xoxo