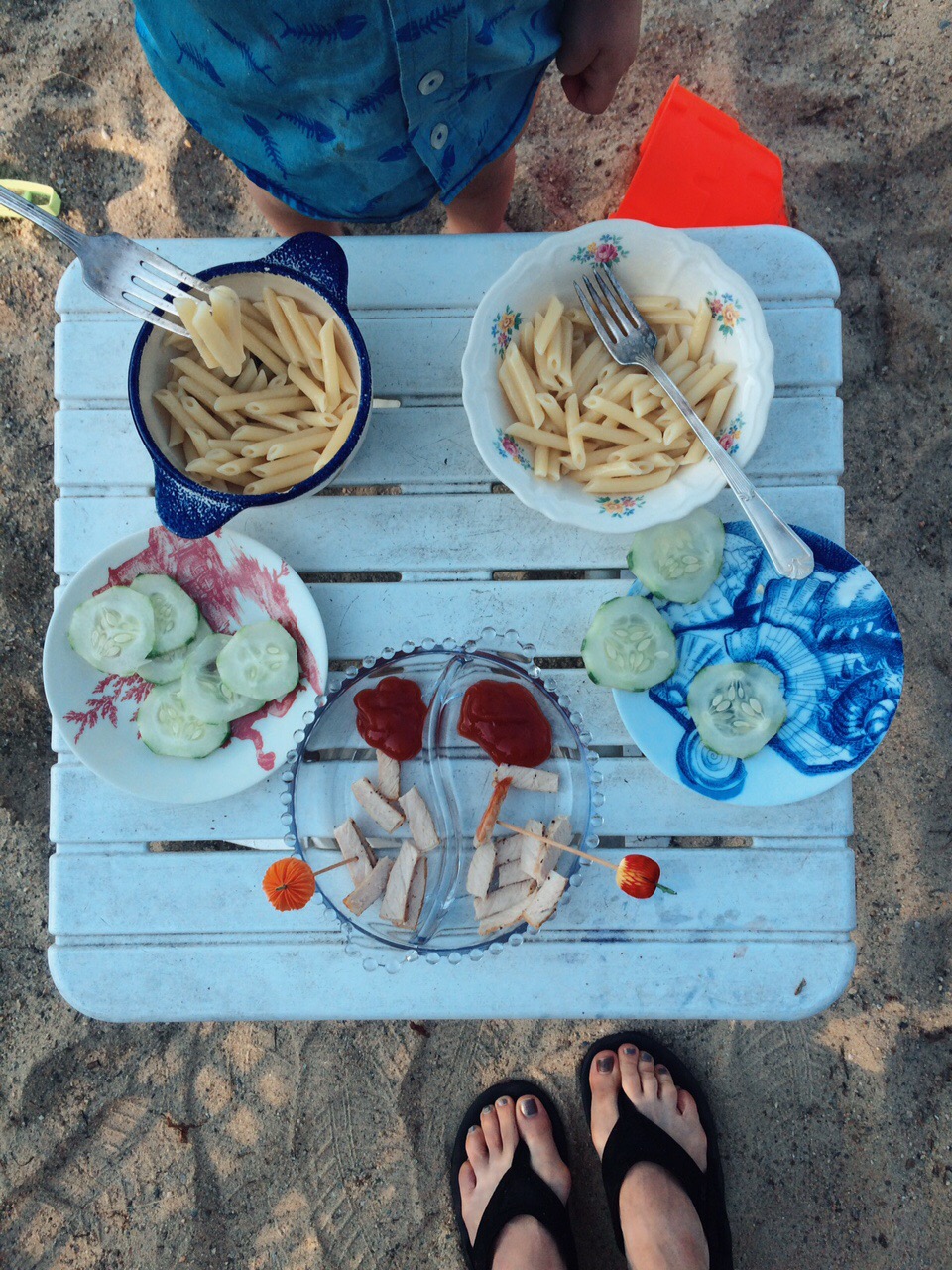 We've been on vacation lately. I've been doing a great job of documenting dinner, but falling short when it comes to posting.
We're going to eat late tonight, so I fed the little guys an early dinner on the beach. The pork chops were a fail, the salted cucumber slices received a fair reception, and the pasta with butter was a hit.
Now I'm sipping wine on the beach. The 3.5 year old is trying to teach the 2.5 year old to pee in the marsh, the men just sailed in, and the big girls are heading out for a paddle in the kayak.
Summer evenings are my favorite.