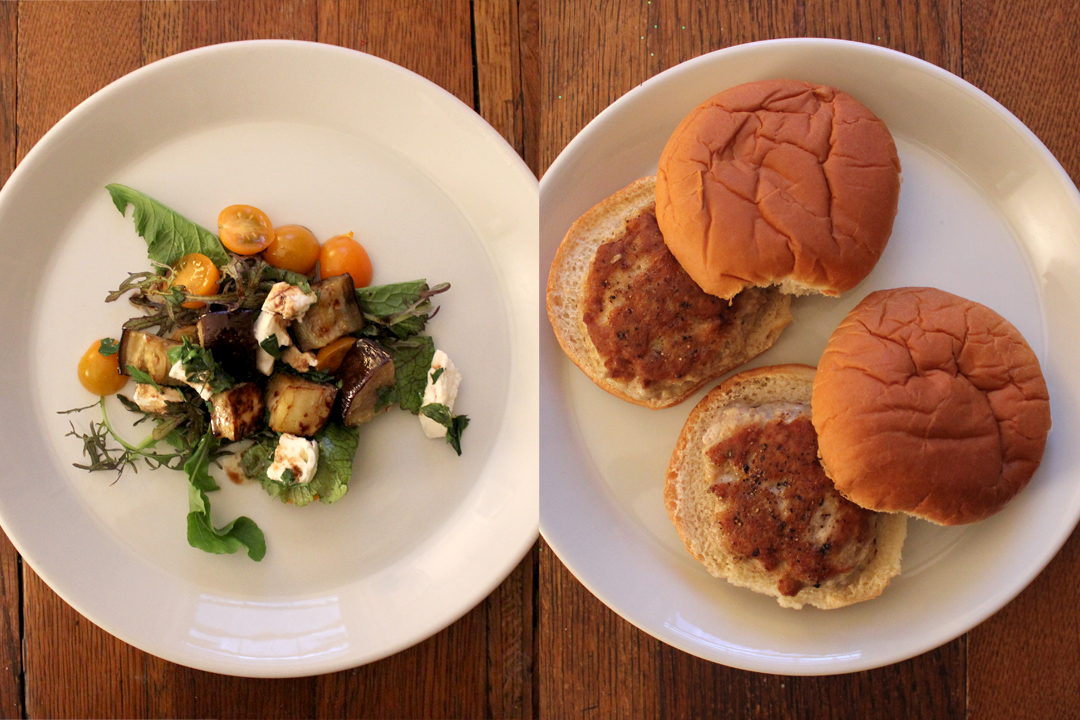 Tonight was simple turkey burgers (for them), and roasted eggplant, cherry tomato and fresh goat cheese over greens. I loved the salad, but was a bit full from eating half a jar of pickles before dinner (that's right), and couldn't enjoy it like I should have.
We've been working on giving Rose a bit more responsibility, now that she's going to be a sibling. We have some catching up to do, after having her do pretty much no work at all, when we thought she was going to be an only child forever.
She's been setting and clearing the table, and does a decent job (see below). What should we task her with next? Laundry? Moving the car?