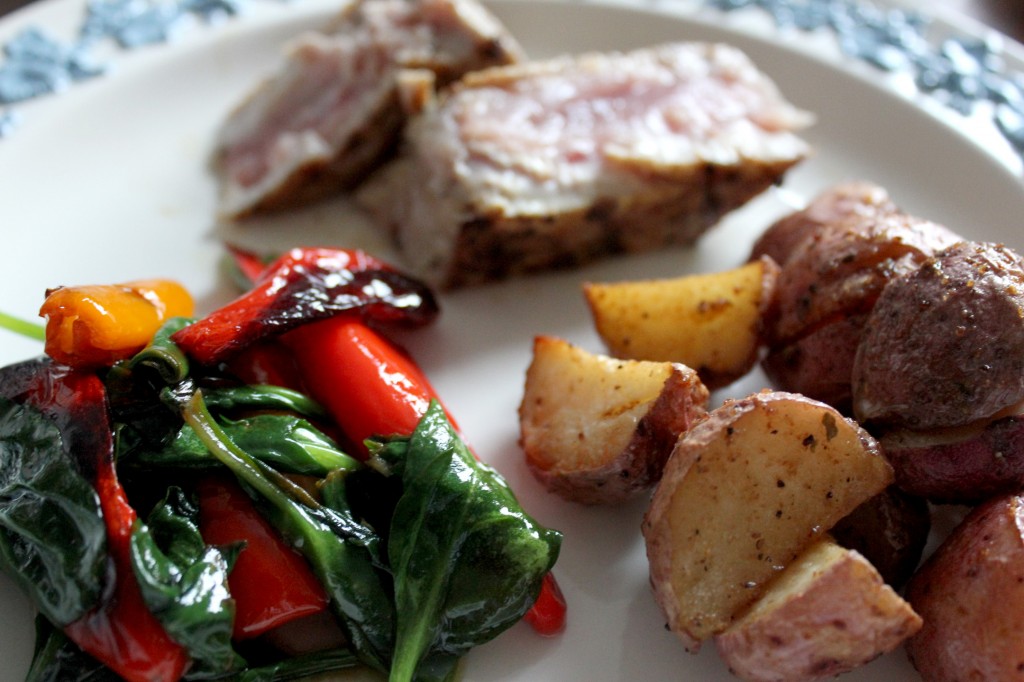 Shane made the tuna steak. He crusted it with a mixture of salt, pepper and ground coriander seed, and then seared it in a saute pan, and finished it in the grilling pan. The coriander was a great touch. Even Rose loved it and came to the kitchen asking for more right before bed.
The potatoes were simple and delicious. New potatoes, quartered, coated in olive oil and Camp Mix Spud Fixin', then roasted at 350 till golden and cooked through.
Since the oven was on, I halved some cubanelle peppers, tossed them with olive oil and salt and roasted them at 350. When they were soft, I threw in some baby spinach and cooked it just briefly until wilted. The juice from the roasted cubanelles was lovely with the spinach and a squirt of lemon.