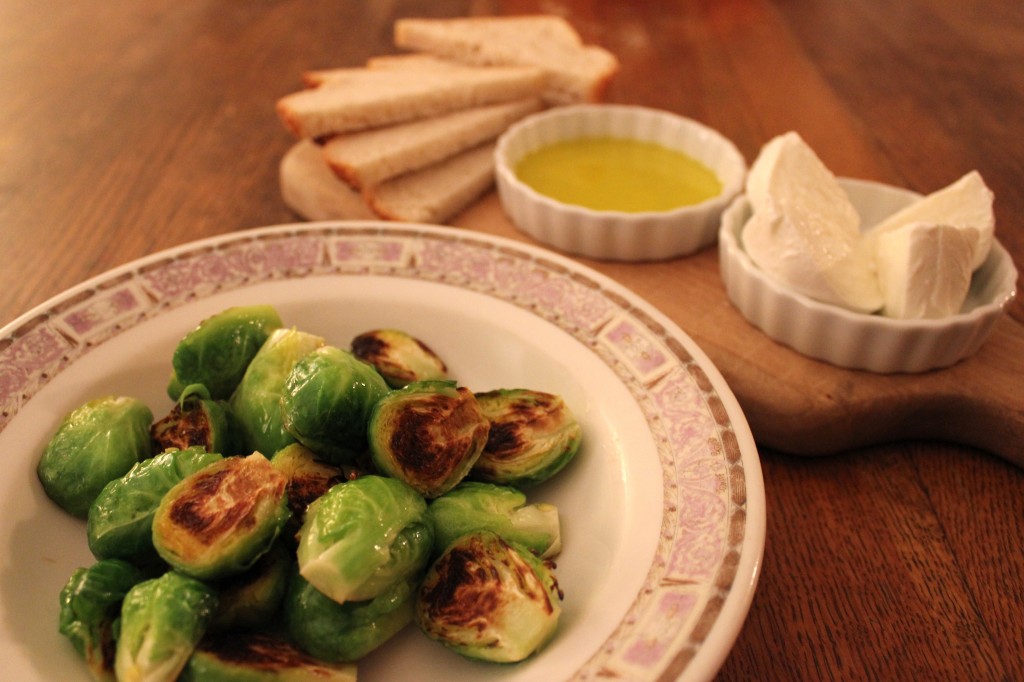 "The only thing I want for dinner is brussels sprouts" I couldn't believe my ears when my five-year-old, picky-eater uttered these words today.
I immediately went to the store to buy every brussels sprout they had in stock. (It helped that we were already parked outside a grocery store.) At the same time, in my mind, I got down on my hands and knees and thanked god for Heidi of 101 Cookbooks, and her simple and delicious recipe, that made my daughter a convert. I also wondered what I'd done to deserve this. And then I contemplated whether five years of offering healthy, homemade meals might finally be paying off.
Only time will tell. We also had buffala mozzarella with olive oil and bread (she skipped the bread, naturally).