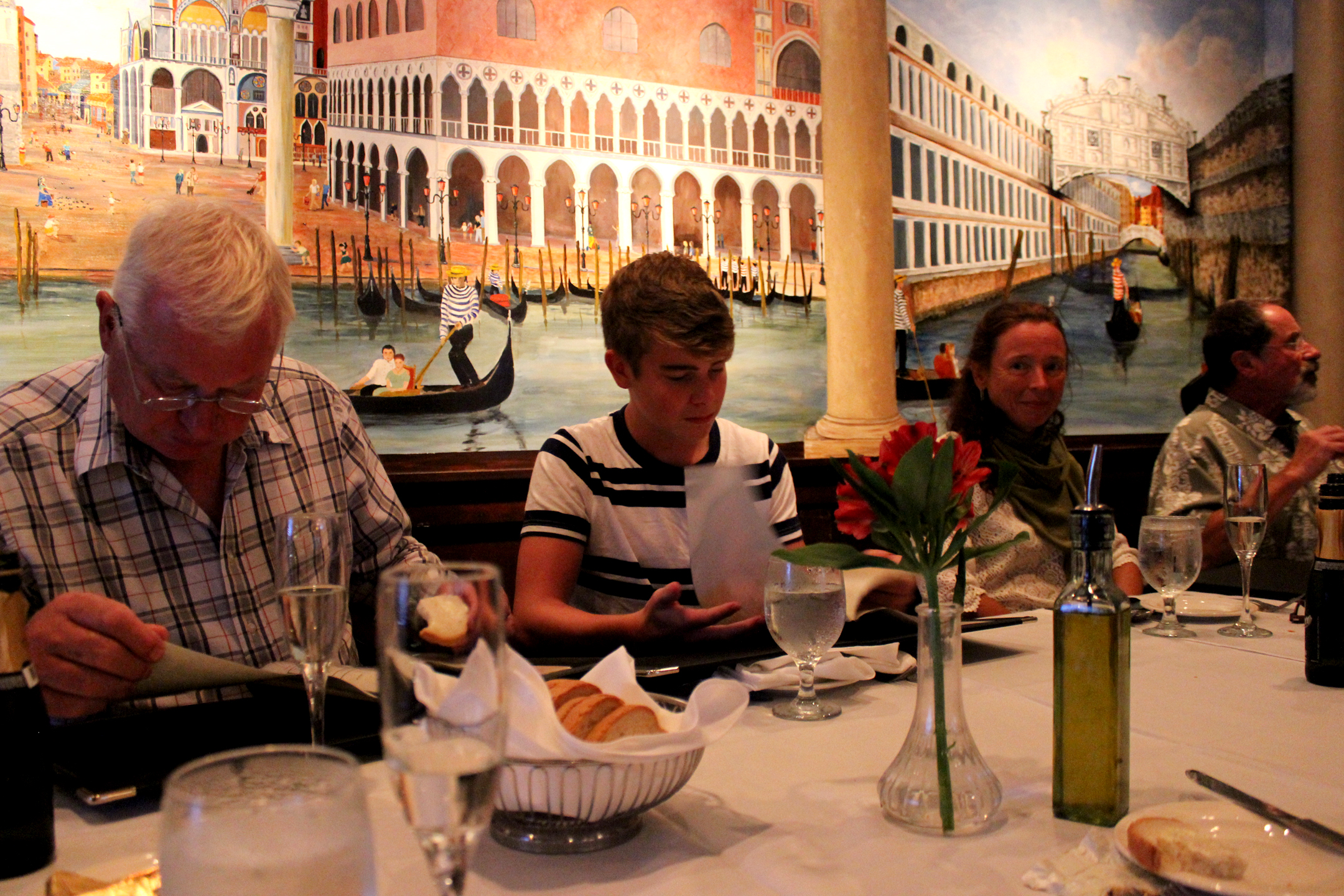 We went to the Mezza Luna restaurant tonight. It's always great fun. This time we got to sit in the Venetian Room, my mom's dream come true. Rose said her kid-sized spaghetti with one giant meatball was the best thing she's ever eaten.
Read more about Mezza Luna in this post from last October.
Also, Happy 4th Anniversary to Jenya & Andre, who probably would have loved to join us, if they weren't doing something much more romantic and luxurious.