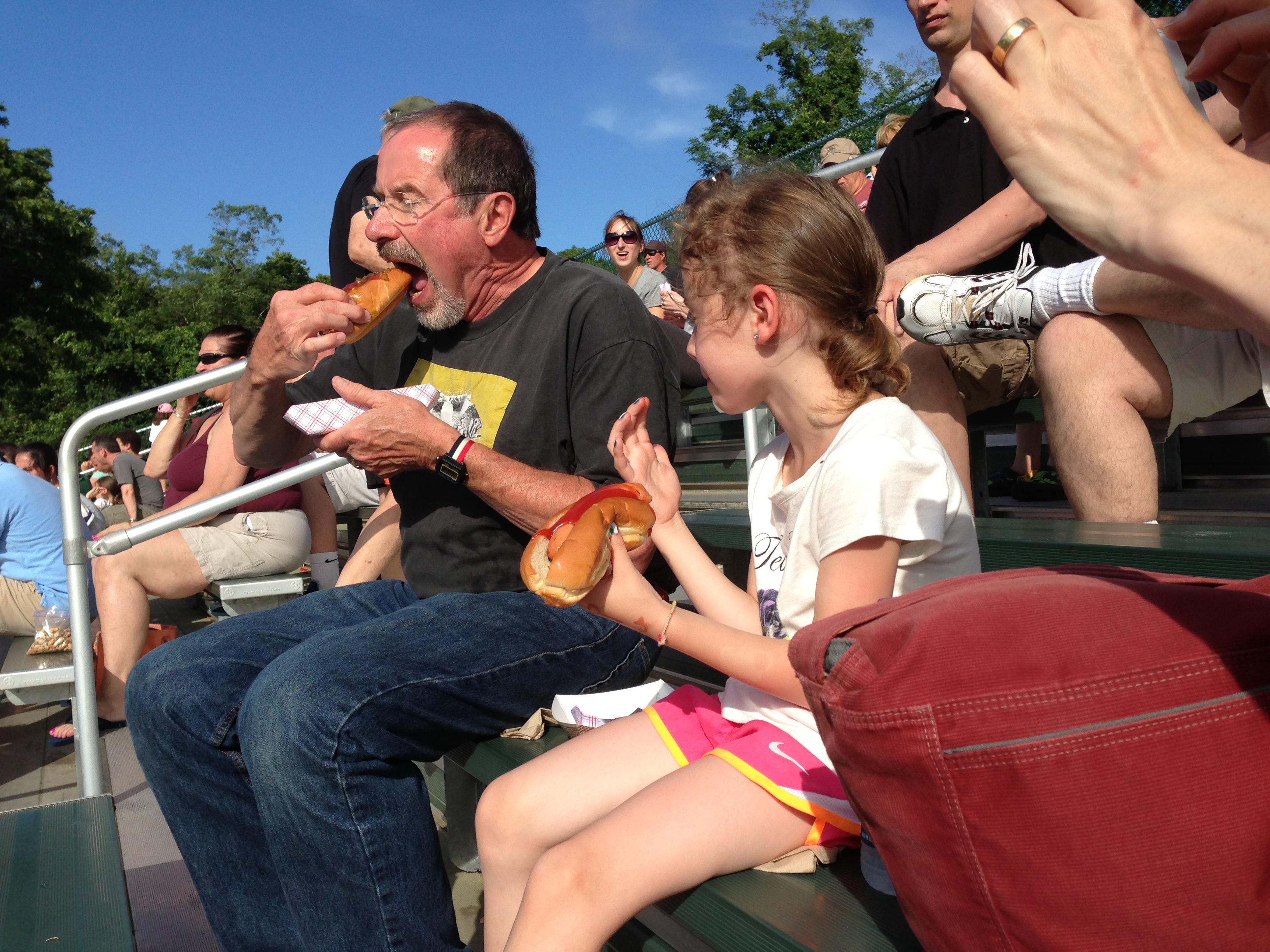 We were totally fogged in on our little neck of the Cape. A couple of miles over in Cotuit—home of the Cotuit Kettleers—the sun was shining and the game was on. For dinner we had hot dogs & peanuts in the bleachers. (I had other stuff before and after, in case you're wondering.)
A Cotuit Kettleers game is a treat to attend, even if they don't win. It's a small, friendly baseball field. The games are free, the concessions are cheap, and the players are young and fast.
Afterwards, we stopped for ice cream at Smitty's.